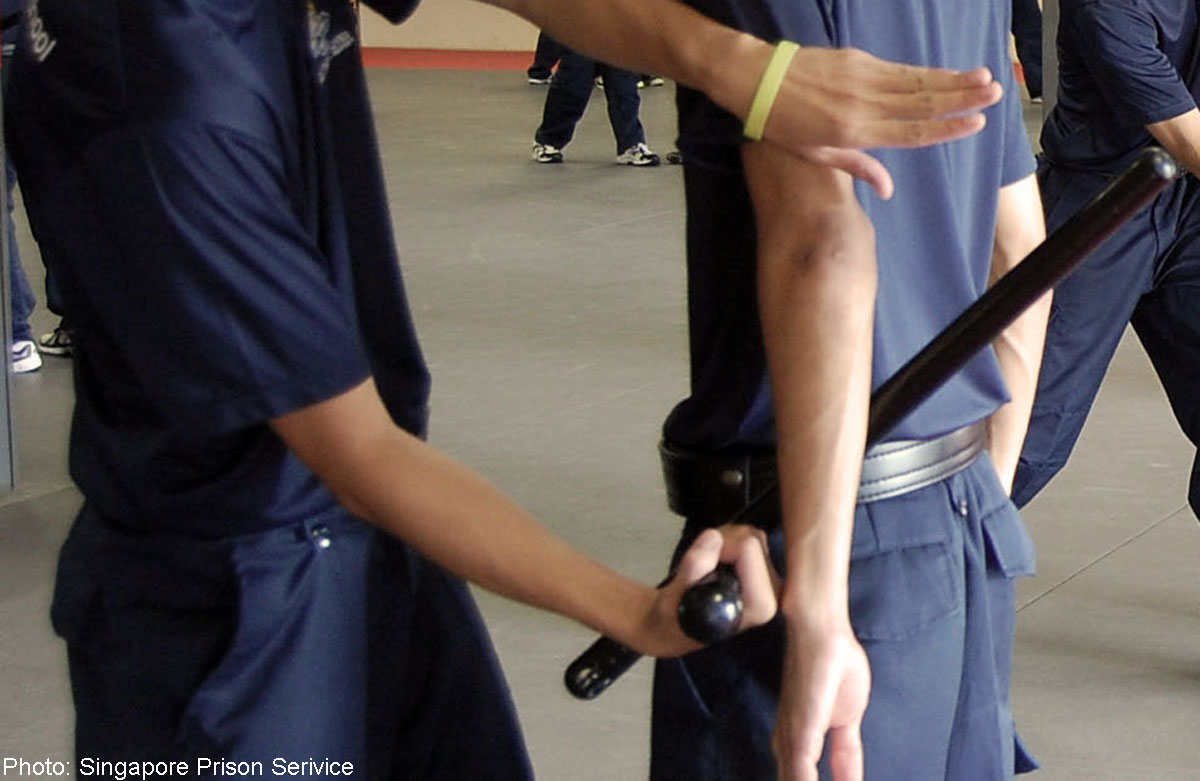 The T-batons and revolvers carried by police officers on patrol are meant for defensive use, which is why they were not used to handle the crowd of active rioters in Little India on Dec 8. In addition, the officers had not felt that their lives were in direct danger.
Three officers who were among the first responders at the scene of the riot told the Committee of Inquiry (COI) yesterday that, while they are trained in "peace time" crowd control, they are not trained to handle a large-scale mob.
Warning shots were not fired because they could have agitated the crowd, the court heard, while the T-baton is used to fend off one-on-one attacks.
"Maybe if one of them approaches me with a plank of wood, or a rock in his hand, I would feel obliged to draw the T-baton," said Special Constable Sergeant Abdul Aziz Abdul Khalid, a full-time national serviceman.
Said Assistant Superintendent of Police Edwin Yong, 28, who was the second senior officer on the scene: "We do not use (T-batons) to attack people. We have to move forward to swing and move back later - the range is quite short."
As a result, the T-baton was not used even when the officers were challenged by the rioters to do so. Special Constable Corporal Arshard Abdul Murad, a full-time national serviceman, said that a foreign worker had challenged him to "take out my T-baton to hit the people in the crowd, but I declined to do so".
This article by The Straits Times was published in MyPaper, a free, bilingual newspaper published by Singapore Press Holdings.
Get a copy of The Straits Times or go to straitstimes.com for more stories.