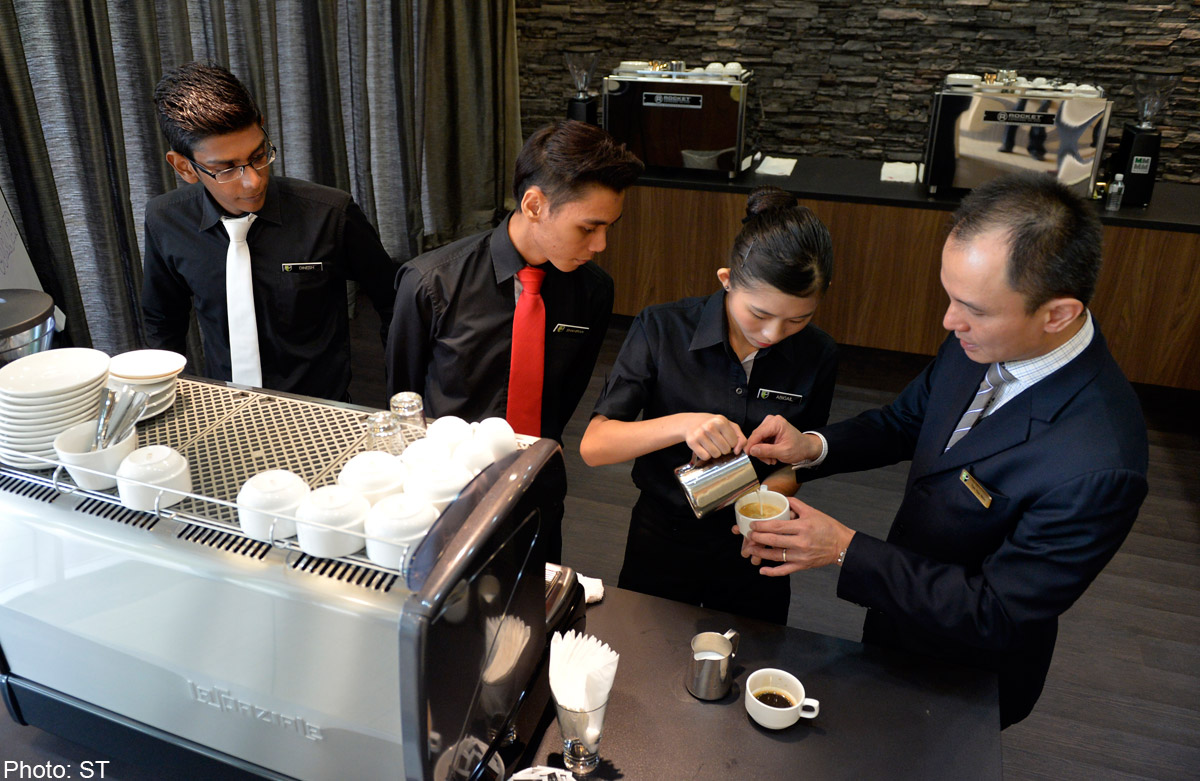 Last Saturday, my family dined at a Japanese restaurant. We placed our orders using an electronic tablet and waited for about 30 minutes for our food to arrive.
There were only four staff members tending to a restaurant with 40 tables. It was never like this in the past. Where have all the staff gone?
Nowadays, I see signs outside retail and food and beverage (F&B) outlets inviting people to apply for jobs. The foreign worker quota has been tightened, so there are fewer foreigners to take on such jobs.
Singaporeans do not want to do such work as the pay is not high. But retail and F&B outlets cannot increase salaries without raising the prices of meals and goods, which customers would not want.
Perhaps students could be tapped to fill these positions? Oh, but their parents would say such work is unrewarding, shameful and a waste of time.
There is nothing shameful about being in the service industry. I learnt a lot when I went through a two-month retail stint. I learnt to be proactive; the art of code-switching ("turning on" a friendly and helpful persona); and the way to greet customers, answer telephone queries, make offers when things go wrong, and deal with rude and unpleasant customers.
These are certainly not useless skills and can never be learnt in school or in a desk job.
So, with the foreign worker quota being cut and Singaporeans not wanting jobs in the service industry, should consumers resign themselves to receiving bad service?
Singapore is a developed nation and does not deserve to be like this. We really need to do something about it.
Letter by Christine Chan Simin (Miss)
This article was published on April 23 in The Straits Times.


Get a copy of The Straits Times or go to straitstimes.com for more stories.