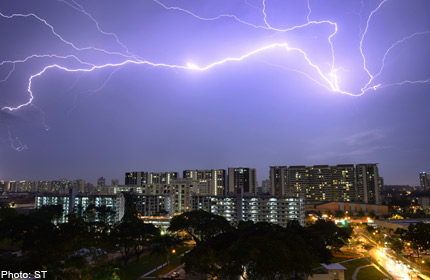 Lightning flashing across the sky on Nov 5 during a thunderstorm that left Singapore with more flash floods.
This striking shot of Housing Board flats and condominiums was taken at 8pm as heavy rain deluged the junction of Chai Chee Road and New Upper Changi Road. Up to 20 per cent more rain than usual is expected in the next two months.
Get a copy of tabla! for more stories.