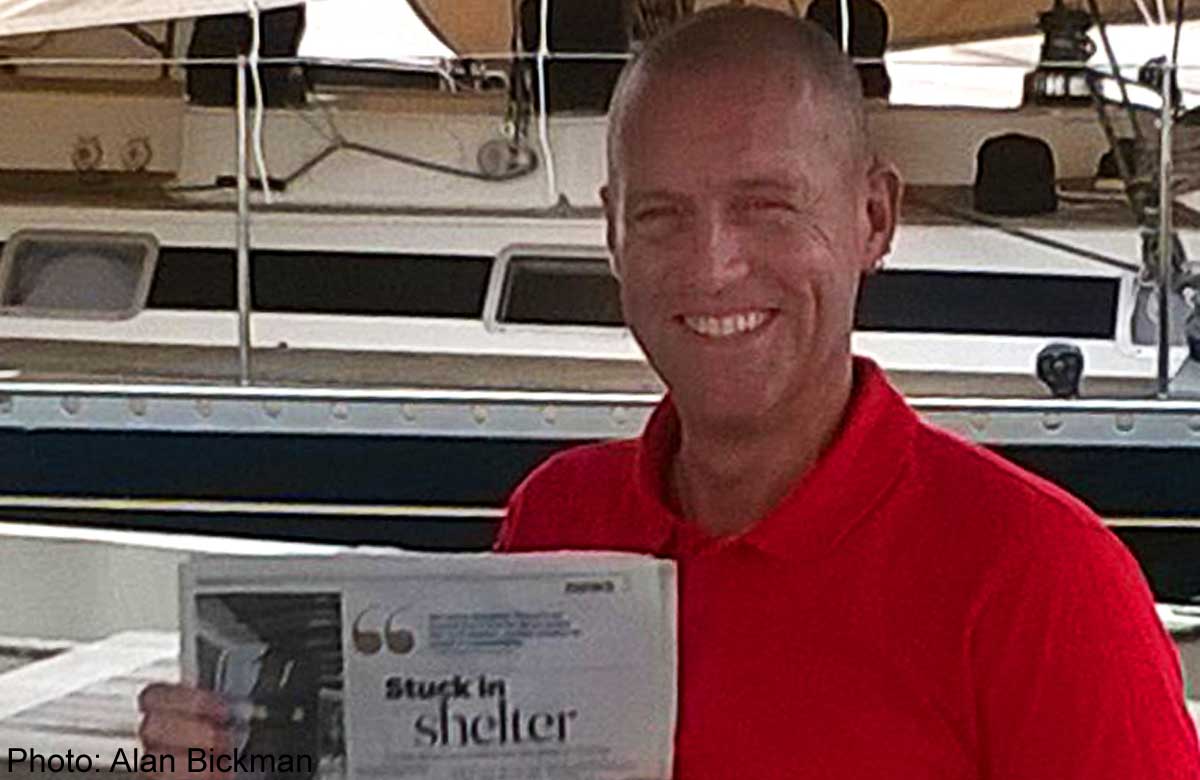 Mr Alan Bickham was on his way to VivoCity to shop with his family when a passer-by pointed out to him that an accident had occured. He looked and saw that a bus had collided into the overhead shelter of the taxi stand at Exit D of HarbourFront MRT station, and had been about to walk away when his wife stopped him.
"She told me, 'why not take some photos and send them to The New Paper for the vouchers?'" said the Singapore permanent resident.
Mr Bickham, 46, took some photos before he entered the shopping mall and again after he had finished shopping.
He e-mailed the photos and details of the accident to TNP.
The story, which was published last Wednesday, was to the point, he said.
An ardent reader of TNP for about two years, he said it was a bonus when his tip-off was published and another when he received the vouchers.
He said: "It was great that we could give people information and get something in return."
Mr Bickham feels the paper comes in a convenient size and he likes reading it while travelling on public transport.
VERY INTERESTING
"The stories in TNP are shorter, but still very interesting. I don't fancy financial stories that go on forever and TNP gives readers daily life stories to read," he said.
Another reader tipped us off about a four-year-old boy who had allegedly been abused by his mother and had been admitted at KK Women's and Children's Hospital.
The article, which made the front page of the paper, reported that the boy had half of his skull removed and that the fragment was kept in a plastic bag in the refrigerator at a relative's home.
The boy fought for his life for five days, but died from bleeding in his brain.
TNP also reported that the boy's mother had been charged last Monday for the abuse.
For their tip-offs, these readers will each receive $100 worth of vouchers.
We value your calls and e-mails, so keep them coming. Call us at 1800-733-4455, SMS or MMS 9477-8899 or e-mail us at
tnp@sph.com.sg

This article was first published on August 11, 2014.
Get The New Paper for more stories.