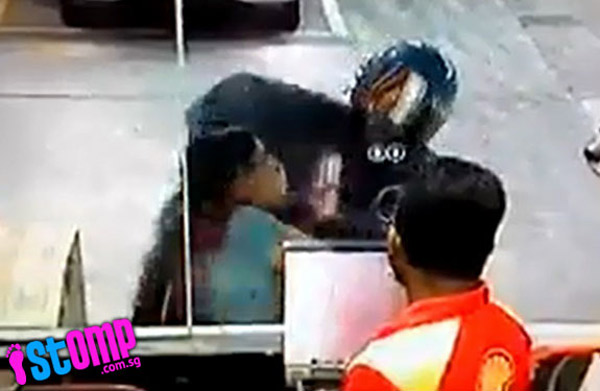 A typical day at a petrol station in Malaysia quickly turned ugly for this woman when a man attacked her from behind in an attempt to grab her necklace, before fleeing.
Uploaded by Facebook user Mesh Mesh on Friday (Feb 7), a video of the incident shows the woman nonchalantly holding on to her wallet while paying for gas.
Soon after, a man covering his face with a motorcycle helmet approached her from behind and covered her mouth.
After a short scuffle with the woman, he flees on a motorcycle. In the midst of all this, the petrol station attendant was spotted simply watching the events unfolding.
A description accompanying the video read:
"Ladies, please take note when you are in the petrol station.
"Always look around every five seconds for random people around you."

Visit STOMP for more stories.