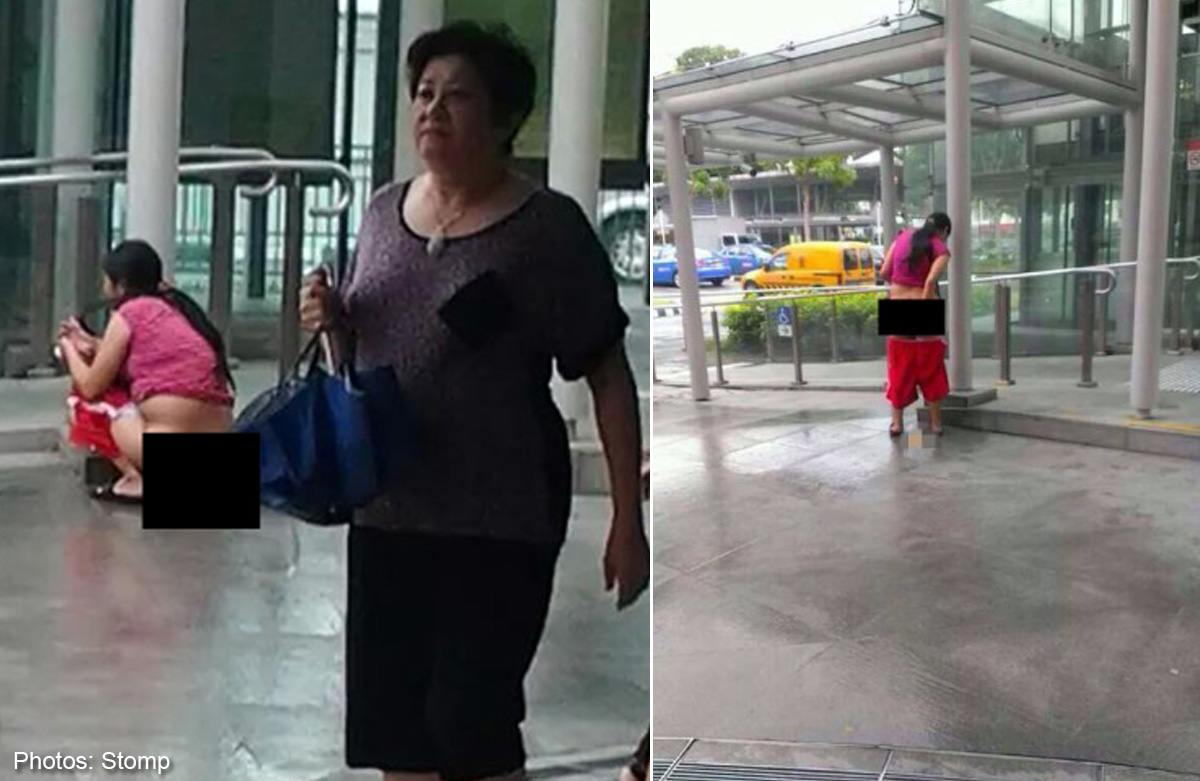 Oblivious to the unease of commuters and passers-by, she squatted and relieved herself outside Holland Village MRT station yesterday.
Dressed in a pink T-shirt with red shorts, the woman's indiscriminate act was caught on camera.
Two pictures of the incident quickly went viral after they were posted online. One showed her squatting to relieve herself, while another showed her wiping her rear.
The woman's identity remains a puzzle because she left before the police arrived.
A post on socio-political website The Real Singapore (TRS) claimed that she urinated on the floor while speaking on her mobile phone.
Responding to queries from The New Paper, SMRT said a passenger notified the station about the woman's behaviour at around 3.50pm and its staff cleaned the area 10 minutes later.
SMRT's vice-president of corporate information and communications Patrick Nathan said: "She's believed to be of unsound mind."
Police
Police also got a call about the incident yesterday afternoon.
But by the time officers arrived at the scene, the woman had already left and the mess had been cleared.
Some netizens were amused, while others expressed outrage.
"Oh well she is marking her territory just like a dog," said Edmund Chew on TRS.
Also on TRS, Sayn Rh posted: "Marking territory, I suppose."
Francis59, who posted on citizen journalism website Stomp, said: "I'll say that she's most probably of unsound mind and couldn't hold on to it any more. Yuck, really disgusting leh."
ashaffiq@sph.com.sg

This article was first published on August 14, 2014.
Get The New Paper for more stories.