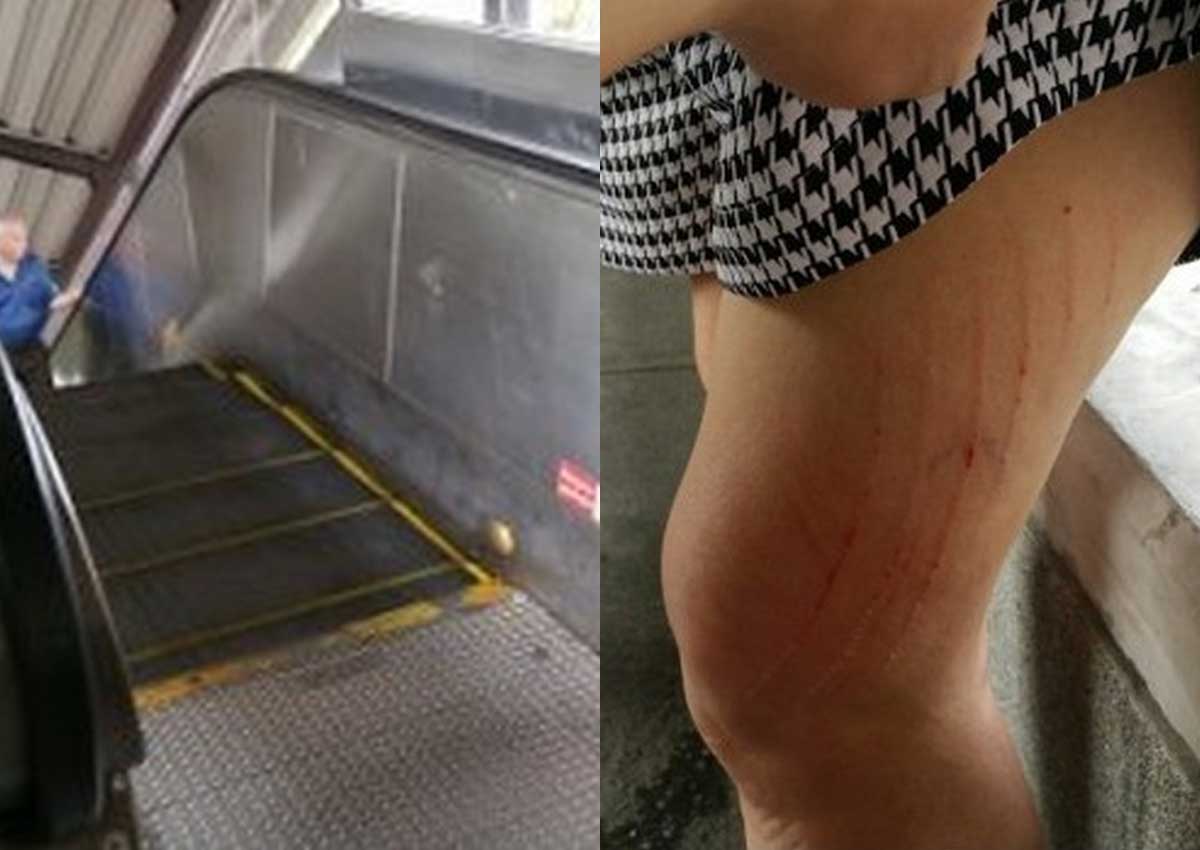 A woman was hurt after falling from an escalator of an overhead bridge opposite Marsiling MRT station.
The incident took place on Sunday, Aug 9, at around 2pm.
According to a Stomp contributor named Vincent, his 56-year-old mother was holding on to the belt of an upward moving escalator, when it suddenly jerked backwards.
The woman then fell back four to five steps before another person at the back broke her fall.
The incident left her with bruises and cuts to her limbs as well as a knock on her forehead.
The contributor said via an email: "It was so lucky that someone held her back, or else she would have fallen all the way down."
A recent spade of escalator-related accidents has raised concern online. A woman in China was 'swallowed' up by an escalator after the floor panel caved in, another cleaner had his leg amputated after getting stuck.
It has sparked panic not only in China, but in Thailand and other countries as well.

Visit STOMP for more stories.