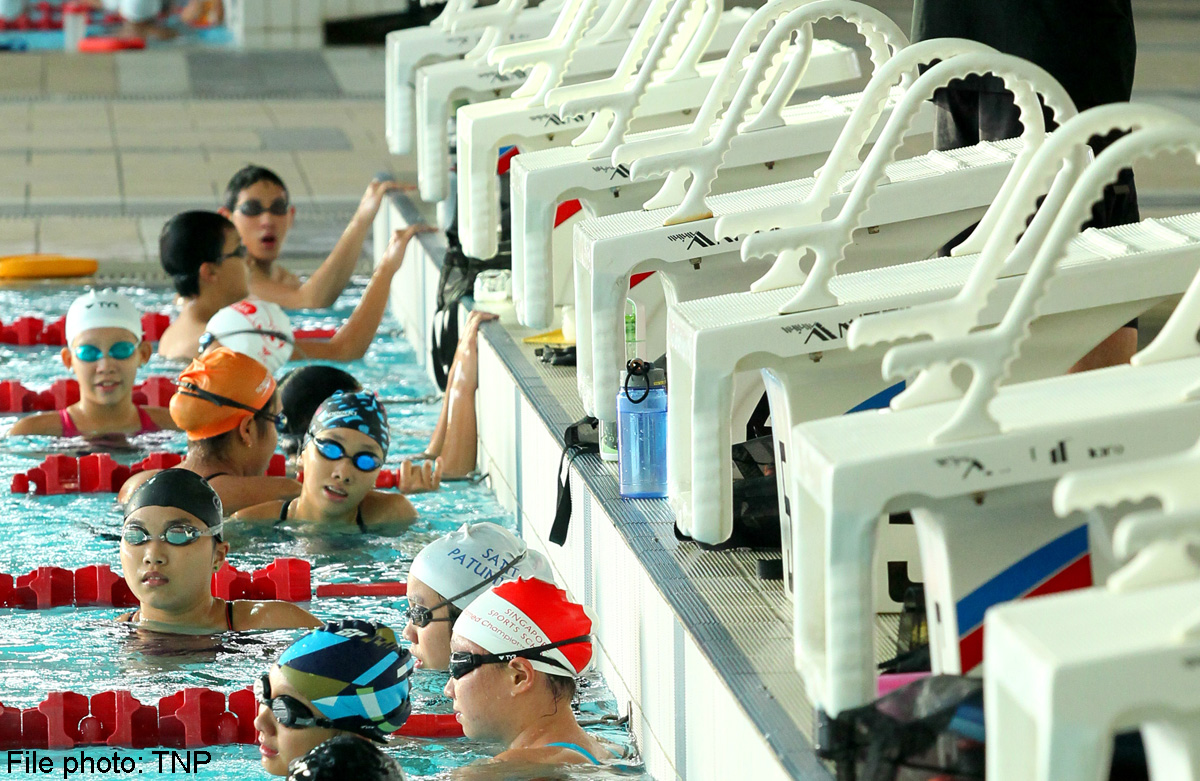 SINGAPORE - The balance between studies and sports training at the Singapore Sports School (SSP) can be improved, but it is unlikely to be skewed dramatically towards sports.
In Parliament on Tuesday, Acting Minister for Culture, Community and Youth Lawrence Wong said: "We recognise that for student-athletes with the ability, the potential to excel at the international level, balancing the demand of academics and sports training, based on current curriculum in the sports school, may be a bit difficult."
"But I would caution (against) going to the other extreme, which some countries have done: hot-housing students from a very early age and focus only on sports training without any education," he added, in response to questions by MPs Alex Yam and Lee Bee Wah, as well as Nominated MP Nicholas Fang.
"I think it actually ends up to the detriment of the student, especially to the many who are unable to excel at that level... and many end up with not very much of a sound education to fall back on and have difficulties finding a good job."
STRATEGIC REVIEW
The SSP recently celebrated its 10th anniversary, when Prime Minister Lee Hsien Loong announced a strategic review of the Woodlands-based school's direction.
Headed by the Ministry of Culture, Community and Youth permanent secretary Yeoh Chee Yan and Singapore Sports Council chairman Richard Seow, the review committee will study ways to ensure that its students continue to be equipped with the best, both in sports and studies.
The study, to be completed at the end of the year, will also look into how the school can work with polytechnics and universities, both home and abroad, to give SSP students more options.
Mr Wong said the school has "largely succeeded" in its aim of combining studies and sports, referring to the number of gold medals won by SSP students or alumni at last year's South-east Asia Games, as well as the 'O' Level results of its graduates in 2012.
He added: "We are mindful that the needs of the different sports are different. So, rather than to take a one-size-fits-all approach, the review will consider how the sports and academic programmes can be better customised to each sport.
"We will also see how the Sports School can partner more effectively with the national sports associations, the Junior Sports Academies and the Singapore Sports Institute to attract top-tier student-athletes in each field, and provide them with an attractive pathway to pursue their sporting ambitions."

Get The New Paper for more stories.