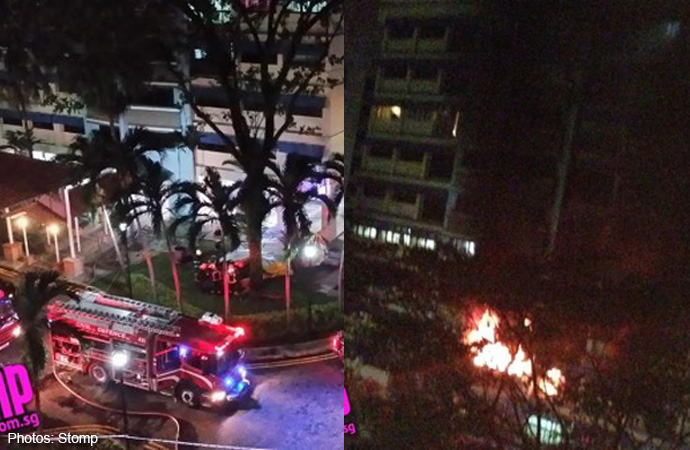 SINGAPORE - A 57-year-old died in his flat at Block 788E, Woodlands Crescent when a fire broke out on Tuesday morning (Jun 10).
A 23-year-old man and 58-year-old woman, who were in the flat with him, were found to have suffered from smoke inhalation, reports The Straits Times.
In a statement, SCDF said they were alerted to the fire at 3.18am. It then deployed fire engines, red rhinos and ambulances to the scene.
The fire in the living and study rooms of the flat was put out by the team in 20 minutes.
Firefighters had found the older man, believed to be the owner of the unit, unconscious in a toilet and pulled him out. He had suffered from a cardiac arrest.
Paramedics tried to resuscitate him before he was sent to Khoo Teck Puat Hospital, along with the 23-year-old man. The elderly woman was sent to Singapore General Hospital.
Around 150 residents were evacuated from the affected block.
An SCDF spokesperson said that the cause of fire is under investigation.

Visit STOMP for more stories.