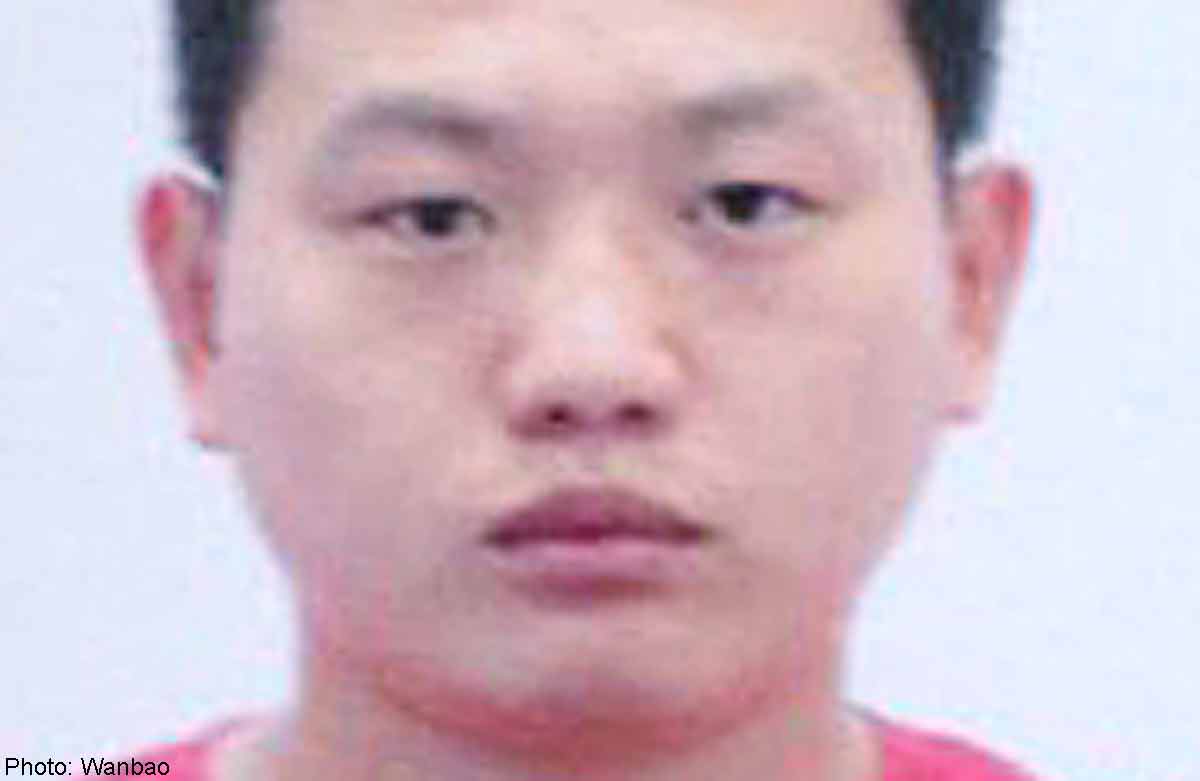 A leather factory worker had likely entered a pit of toxic wastewater in a "valiant but ultimately futile" bid to save his friend, a state coroner found yesterday.
The worker, Mr Zhai Hailei, 26, and his friend and colleague Yang Zhonghua, 37, were pulled from the pit, unconscious, at Nam Heng Leather Dyeing in Tai Seng Avenue on Dec 26 last year. Both Chinese nationals died in hospital nine days later.
Yesterday, State Coroner Marvin Bay found they died from "misadventures of an industrial nature".
He said Mr Zhai had likely entered the pit, known as a sump, in search of his countryman, after realising that Mr Yang could have fallen into the 3m pit while retrieving two plastic filters directly above it.
He had likely fallen into the 2.5m-deep wastewater, which contained chemical by-products from the leather tanning process, after being momentarily disoriented by a "moderately high concentration" of hydrogen sulphide fumes around him.
Mr Zhai, meanwhile, was known to have an impulsive, independent streak, the coroner said.
A "faint flash" of apparent movement in camera footage, about half a minute after Mr Zhai entered the sump area to search for Mr Yang, strongly suggested that Mr Zhai had made a "purposeful entry" in a "desperate attempt" to save his friend.
Both men were experienced workers familiar with all aspects of their job. They spent time together on days off and had drinks together, Mr Bay added.
Hydrogen sulphide is associated with the production of leather. Depending on its concentration and the length of exposure, it can cause symptoms such as dizziness and respiratory failure.
A Manpower Ministry specialist said the level of hydrogen sulphide could have arisen from a one-day break in factory operations on Christmas Day, which allowed chemical reactions to occur in wastewater built up from the previous day.
Factory boss Ang Keat Hong told reporters after the hearing he thought the findings were "fair".
The 39-year-old said two ladders have since been installed in the sump, which has also been covered with fibreglass-reinforced plastic grating.
The factory now ensures all workers wear anti-slip boots in the area, an existing rule that had not been enforced on the fateful day, with both men wearing slippers.
More lights have been installed and ventilation in the area has been improved, Mr Ang added.
pohian@sph.com.sg

This article was first published on Oct 22, 2014.
Get a copy of The Straits Times or go to straitstimes.com for more stories.