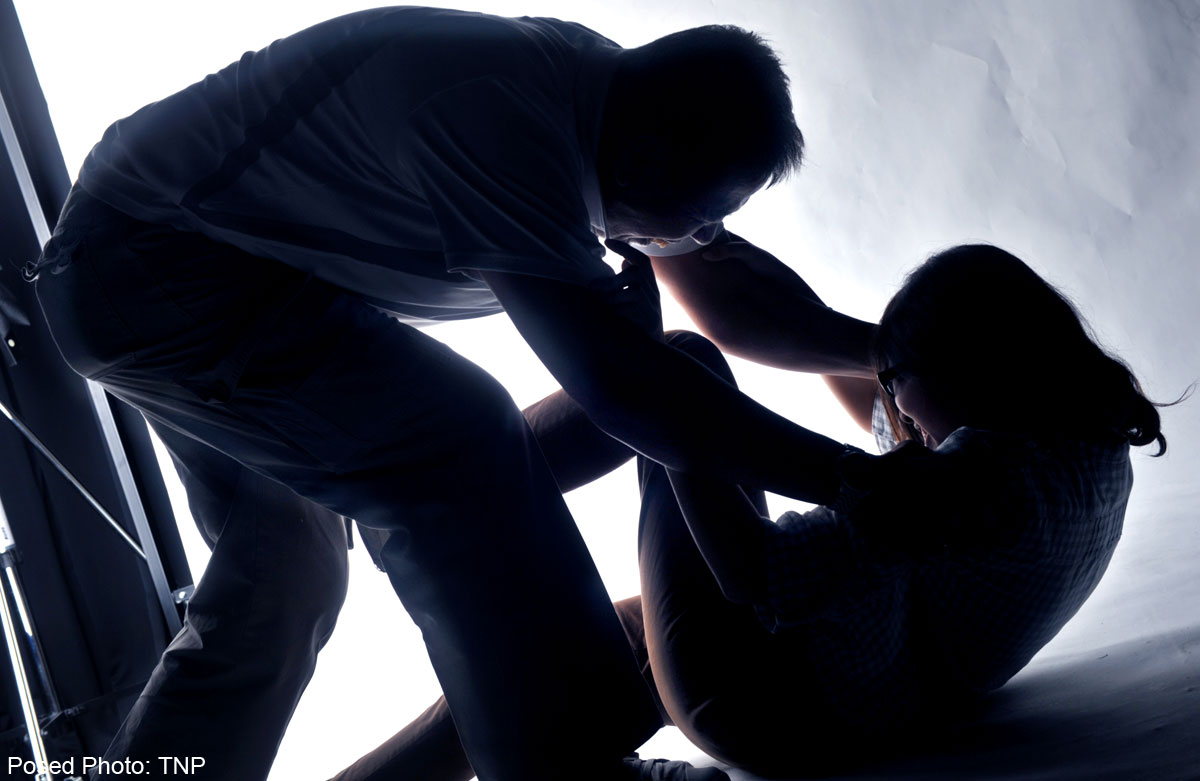 A 44-year-old serial rapist who spiked his victims' drinks with sleeping pills in an unprecedented date rape case, was expressionless as he was sentenced to 371/2 years' jail yesterday.
Azuar Ahamad, dubbed by a prosecutor as "the worst serial rapist ever to be dealt with in Singapore", was also ordered to be given 24 strokes of the cane.
Azuar committed various sexual offences against 22 women in 2008 and 2009 after getting to know them online.
In 2012, he pleaded guilty to raping three women and sexually assaulting a fourth. He met them for drinks at nightspots and violated them in hotels and, in one case, in the victim's home.
The women could not remember what happened after drinking alcoholic shots he bought for them.
The prosecution accused him of spiking the women's drinks with sleeping pills, but he denied drugging his victims and claimed they had drunk themselves into a stupor.
The dispute over whether he had spiked the victims' drinks led to a long-running hearing to determine the issue as it would affect his sentence.
Yesterday, High Court judge Chan Seng Onn found that Azuar had indeed used stupefying drugs to spike his victims' drinks.
Deputy Public Prosecutor Andrew Tan sought at least 45 years' jail for Azuar, arguing that his modus operandi made him a danger to society at large.
Azuar's assigned lawyer, Suresh Damodara, said that he was not taking away the hideousness of his client's acts, but argued that his victims were not subjected to as much trauma as a typical rape victim since they were unconscious.
Azuar also submitted a handwritten letter pleading for a "minuscule" sentence, saying he was remorseful for his "imbecile and inane acts". But Justice Chan said he did not sense true remorse.
The longest prison term given to a sex offender in Singapore is 42 years, handed down in 2009 to Bala Kuppusamy, who robbed seven women and sexually violated three of them.
This article by The Straits Times was published in MyPaper, a free, bilingual newspaper published by Singapore Press Holdings.