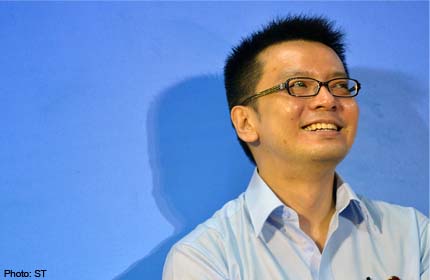 SINGAPORE - The Workers' Party (WP) has added three members to its Central Executive Council, including two new faces unveiled during the Punggol East by-election campaign.
The party announced on Friday that it had co-opted Mr Toh Hong Boon, 33, Mr Dennis Tan, 43, and Dr Daniel Goh, 40, into its highest decision-making body.
The decision was made at a recent CEC meeting and will take effect on Oct 1.
Dr Goh, an associate professor of sociology at the National University of Singapore and Mr Tan, a lawyer, had both spoken at WP rallies during the by-election campaign in January.
Mr Toh was part of the WP team that contested the Moulmein-Kallang GRC at the 2011 General Election. He works at an agrochemicals company.
With the addition of the trio, there will be 18 members in the WP's CEC.

Go to Singapolitics for more stories.