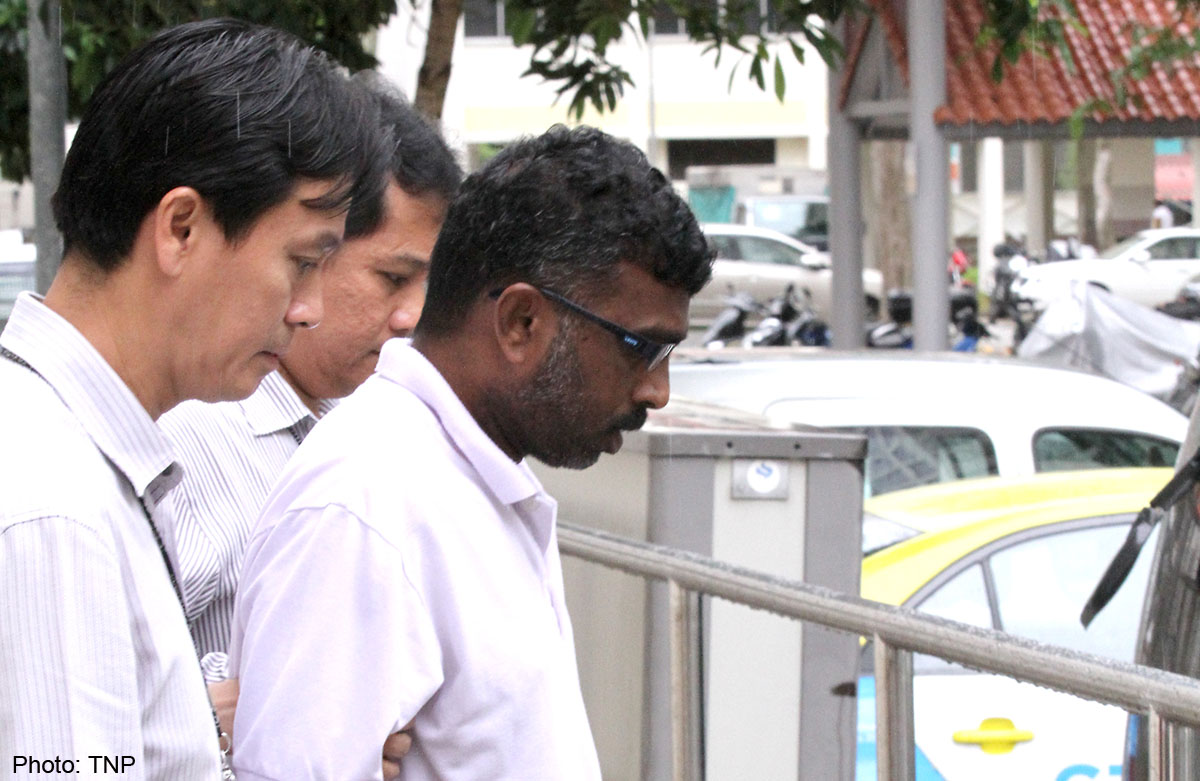 SINGAPORE- The man who was charged in court last Thursday with strangling Madam Kanne Lactmy, 62, was escorted to the scene of the crime by the police yesterday.
P. Mageswaran, 46, was taken to the flat in Block 875, Yishun Street 81, where Madam Lactmy was murdered on Dec 9.
'LIKE FAMILY'
The victim and her family treated Mageswaran like family, The New Paper reported last week.
Mageswaran was escorted to the flat to assist in police investigations around 10.30am.
Madam Lactmy's family, including her eldest son Gerrard Bala, 41, were present but not allowed into the flat while investigations were taking place.

Get The New Paper for more stories.