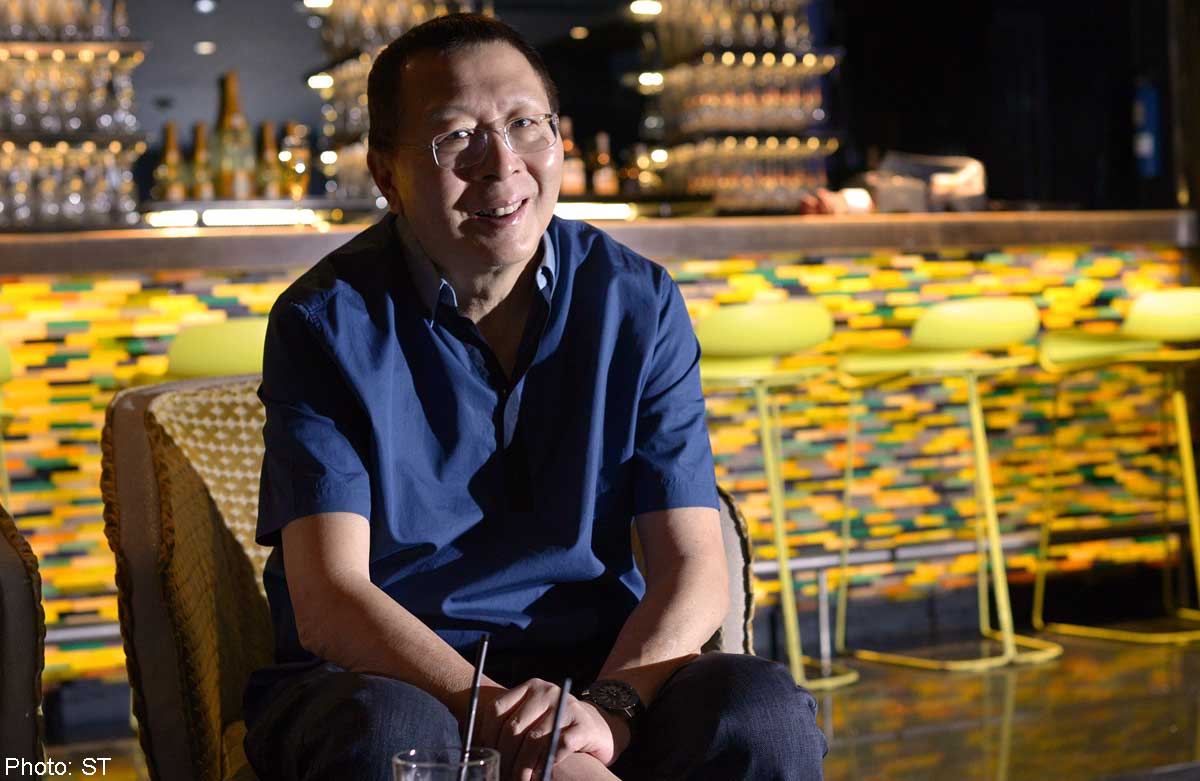 An anchor tenant such as Zouk could be the key to turning the Singapore Flyer's fortunes around.
Singapore's premier nightspot has been in talks with the Flyer's receivers and new owners about building a new club on the site of its open theatre.
Mr Lincoln Cheng, 67, Zouk's chief executive and founder, says his team has looked at a number of venues over the past three years and is set on a stand-alone structure in the central town area.
"It would not be possible for Zouk to take over any building and plug and play, which is typical for most clubs when they move to a new space. The new Zouk premises have to be custom-built. As such, the Flyer appeals because of the central location and there is space for us to build from scratch," he says.
Zouk currently occupies a 35,000 sq ft site in Jiak Kim Street that is slated for residential redevelopment.
It has till June 30 next year to find a new home, at which point it can be given a final extension on its lease till Dec 31, 2017, to complete the move.
But if Zouk cannot secure a new location before next July, its tenancy in Jiak Kim Street will end on Dec 31 next year.
Mr Kevin Cheong, chairman of the Association of Singapore Attractions, is in favour of the nightspot moving to the Flyer.
"It is clear that the day and night markets are quite distinct. I think the Flyer might be a good place for an anchor nightlife entertainment club such as Zouk. I can imagine how the Flyer can be transformed into party capsules and how the food and beverage outlets can thrive with the party-going traffic," he says.
This could make the Flyer a unique destination that caters for both the day and night markets, he adds.
Mr Bhandari Kumar, 57, managing director of Bayview Tandoor Restaurant in the Flyer, supports the idea too. He says late-night attractions such as Zouk can benefit his business, which thrives on tourist groups but could do with more walk-in diners.
"We miss the local crowds. I think they should reduce the Flyer ticket price for locals so that a family of four can spend time here like they do at Sentosa and Universal Studios. Then Zouk would bring in the late- night crowd. That would be good for us," he says.
Some Singaporeans who have never visited the observation wheel say Zouk would draw them to the attraction.
Corporate relationship manager Ashton Lee, 29, says: "Right now, the Flyer is not convenient or attractive. But if there were more activities and parties there, I would consider going."
Hospitality consultant Francis Poulose, 46, believes there is enough space at the Flyer to keep everyone happy. "Zouk is such an icon.
Regardless of where it's going to be, people are going to turn up. That will bode well for the Flyer," he says. "Zouk operates only from 6pm, so families still have the morning, afternoon, evening to go on the Flyer. I think it's a perfect marriage."

This article was first published on Sep 7, 2014.
Get a copy of The Straits Times or go to straitstimes.com for more stories.