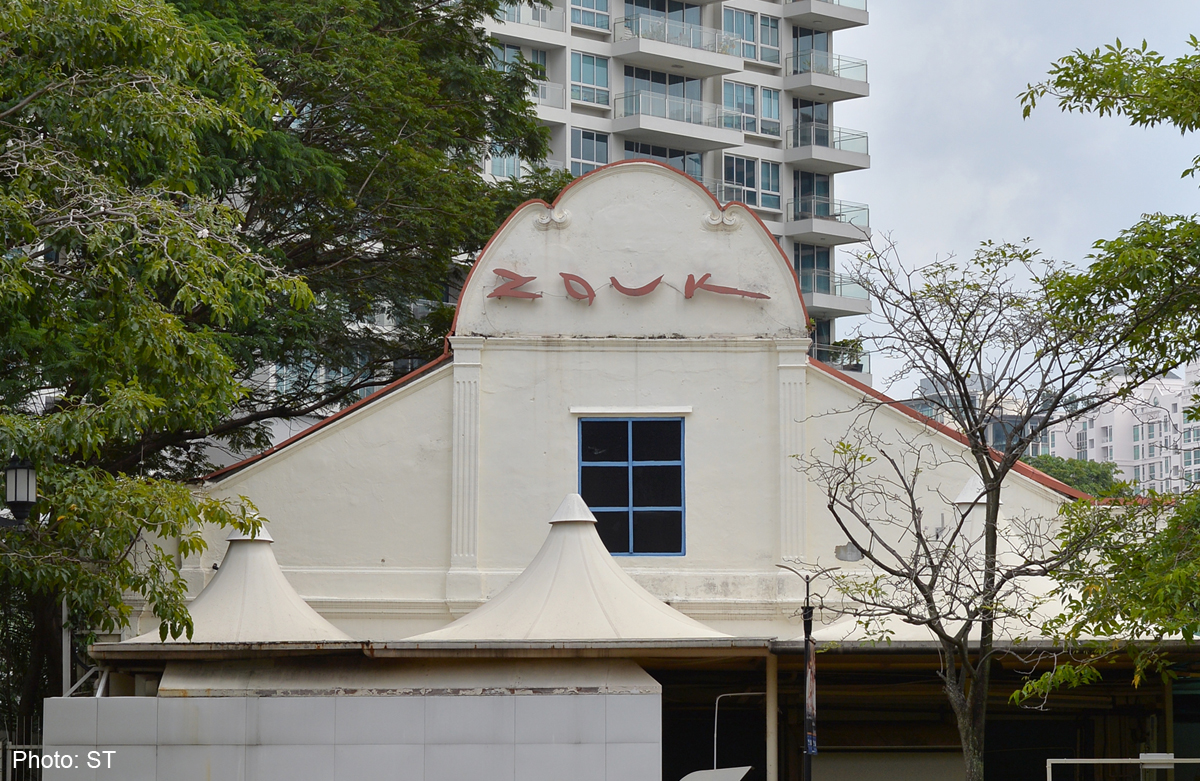 That's the question on the lips of local and even foreign nightlife pundits.
Will Zouk stay or go?
That's what revellers want to know.
British music magazine DJ Mag's website djmag.com has urged its readers worldwide to participate in a social media campaign and tweet #SaveZouk to prevent the pioneering Singapore nightspot from closing.
Zouk has also created the website www.save-zouk.com to appeal to its supporters online.
Miss Sofie Chandra, Zouk's head of business development and public relations, told The New Paper: "We are grateful for the support. We are very heartened to know that so many people both locally and globally are so supportive of Zouk."
News of Zouk's possible closure broke after it was reported on Wednesday that its founder Lincoln Cheng (left) would close the 23-year-old club if it does not secure the three-year lease extension on its Jiak Kim Street premises that he is seeking.
But an Urban Redevelopment Authority (URA) spokesman reiterated that Zouk has to find a new venue because its lease, which expired in June 2012, has already been extended thrice.
"Over time, the surrounding area has become an established residential precinct. As such, the use of the site by Zouk has become incompatible with the residential nature of the area," she said.
Industry insiders and Zouk supporters told TNP why Zouk is special.
CULTURAL HERITAGE SITE
According to URA, the conserved warehouse site at Jiak Kim Street was zoned for "Hotel" use under the previous Master Plan.
As part of the recent review of the Master Plan, the zoning was revised to "Residential with Commercial at 1st storey" use.
Dr Liew Kai Khiun, 40, an assistant professor at Nanyang Technological University's Wee Kim Wee School of Communication and Information, who researches popular culture, suggested the parties concerned "try giving Zouk a chance to be a socially responsible clubbing venue, and eventually, perhaps a heritage site".
He added: "For club culture in Singapore, where the turnover of clubbing venues ranges from about one to three years, a two-decade existence for Zouk... at Jiak Kim Street is considered to be quite remarkable.
"Having introduced a range of dance and electronic music genres as well as local and international DJs to the X, Y and Millennium generations within a former warehouse, the premises would have held rich collective memories for Singaporeans."
Ms Cara Van Miriah, 42, author of the 2011 book Zouk: Once Upon A Time, said: "The people have done a great job with the club's interior. Look at the walls in the club with all the original artworks.
"Zouk is like a well-maintained 23-year-old art gallery with a culture that has been created since Day 1."
ICONIC TOURIST ATTRACTION
For Ms Van Miriah, Zouk is "a global brand" that put Singapore on the world map "way before the Integrated Resorts came about".
Zouk is ranked No. 7 in the world by DJ Mag and attracts over 10,000 partygoers weekly. It has also bagged the prestigious Best Nightspot Experience award from the Singapore Tourism Board nine times.
In 2000, it started outdoor dance music festival ZoukOut, which attracted more than 41,000 partygoers from all over the world last year. The impending closure of Zouk would also mean that this year's instalment of ZoukOut will be its final one.
Mr Claudio Chok, a 26-year-old communications executive and Zouk regular nicknamed "Mambo Prince" for leading the crowd in Mambo dance moves in the past, said: "Zouk is a world-class club. When tourists come to Singapore, Zouk is on their list of must-visit places. It's also the club to go to if I want to catch big-name DJs.
"It has helped bring in a lot of tourism dollars to Singapore, so it's alarming to me that the authorities are not doing much to help the club."
LOCATION
Mr Cheng has said that if there were no other options before the lease expires, he would close Zouk for good.
Mr Bobby Luo, 42, creative director and co-founder of local nightclub The Butter Factory, understands the strain Zouk is feeling when it comes to sticking to its guns over its location.
The Butter Factory moved from its original location in Robertson Quay to a bigger venue at One Fullerton in 2009 as part of a business expansion and has been thriving ever since.
Mr Luo said: "Each proposed venue requires a lot of serious consideration for its pros and cons. If not studied and evaluated carefully, it can be disastrous, especially on such a big scale like Zouk."
Local actress Patricia Mok, 42, for whom Zouk is defined by its location, said she and a couple of other local celebrities have recorded some videos for Zouk to present to the authorities. "Hopefully, it can help in one way or another."
And she added as a joke: "Maybe we should go to Hong Lim Park to start our own petition to save Zouk."
- Additional reporting by Goh Yan Han

This article was first published on June 21, 2014.
Get The New Paper for more stories.