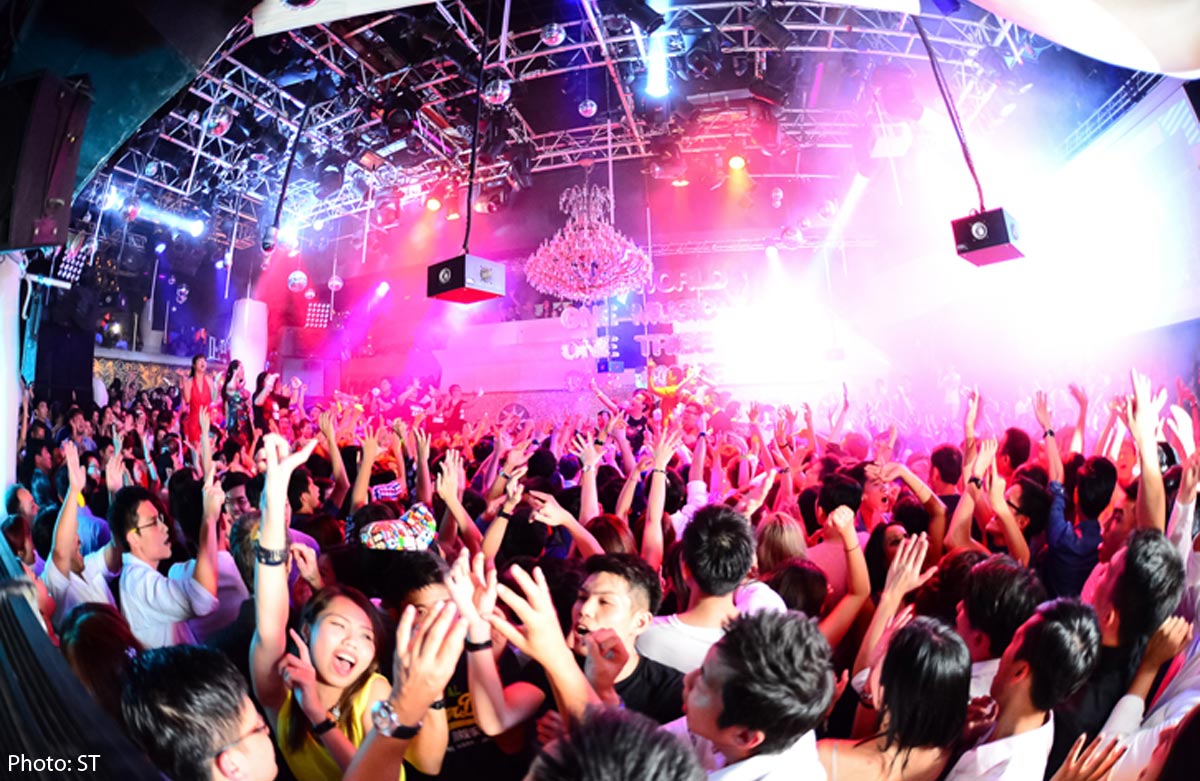 Home-grown nightclub Zouk has become the only brand to boast two of the world's best clubs - both its Singapore and Kuala Lumpur outlets have made it to the top 40 list for the first time.
Zouk Singapore kept its No. 7 spot on this year's Top 100 Clubs list, compiled by Britain's authoritative DJ Mag, while Zouk KL jumped 14 places to No. 38. The results are decided by public vote.
Zouk Singapore achieved its highest ranking in the poll in 2012 and 2013, when it took the No. 5 spot.
It is looking for new premises because its lease in Jiak Kim Street will not be extended by the Urban Redevelopment Authority after December if it cannot show the authority that it has found a new home by the end of June. If it finds a new location by June, it may stay at Jiak Kim Street till 2017 to help with transition.
Zouk, which opened in 1991, has not yet secured
Zouk KL will soon relocate to a new 60,000 sq ft area in the city's new lifestyle and entertainment precinct, TREC, in Jalan Tun Razak. At RM38 million (S$14 million), the club's new facilities will be the most expensive to be built in Malaysia.
It made its debut on the global club poll in 2011, landing at No. 65 on the list. Its ranking this year is the highest the 11-year-old club has reached.
Co-founder and executive director Cher Ng, 43, told Life! that Zouk's formula did not quite take off in Malaysia at first as the country had a bigger clubbing scene than Singapore.
Mr Ng, formerly a resident DJ at Zouk Singapore, said he spent a lot of time "fine-tuning" the concept of Zouk KL in its early years.
In 2008, it underwent a major renovation and Mr Ng then decided to divide the rooms based on consumer demographics rather than music genre.
Currently, Zouk KL draws about 15,000 visitors a week, 20 per cent of whom are tourists.
The monthly DJ Mag usually opens its online poll of the world's best clubs to the public at the beginning of the year. Voters pick their favourite establishment from a list of nightspots from around the world.
This year's poll results announced last month saw superclubs in Europe dominating the chart, although Brazilian institution Green Valley took the crown.
While DJ Mag is one the dance music industry and fans look to, it has come under fire before. In 2013, the magazine which publishes two annual Top 100 lists, one for DJs and one for nightclubs, was criticised in a report that appeared in the United States edition of the Huffington Post, suggesting that some DJs paid for their spots on the Top 100 DJs list by spending on advertising.
But industry insiders Life! spoke to did not cast any doubts on Zouk KL breaking into the top 40 spot on the global club list.
Mr Godwin Pereira, 41, director and co-founder of lifestyle and entertainment group Limited Edition Concepts, which owns Singapore club Kyo, says it is not surprising for DJs to get agencies to promote them or use marketing tools to buy more votes. He adds that such polling campaigns in the US are quite huge.
However, he says, Zouk KL is a mega club with a huge following, so he believes the club would be able to secure the substantial number of votes to clinch its spot on the chart.
With 270,000 Facebook followers, it has more fans than some top 10 clubs, according to the International Music Summit Asia-Pacific Business Report 2014, which made a study of the region's electronic music industry.
Mr Pereira says: "Zouk KL has been in the game for many years. It does deserve to be on the list."

This article was first published on April 21, 2015.
Get a copy of The Straits Times or go to straitstimes.com for more stories.