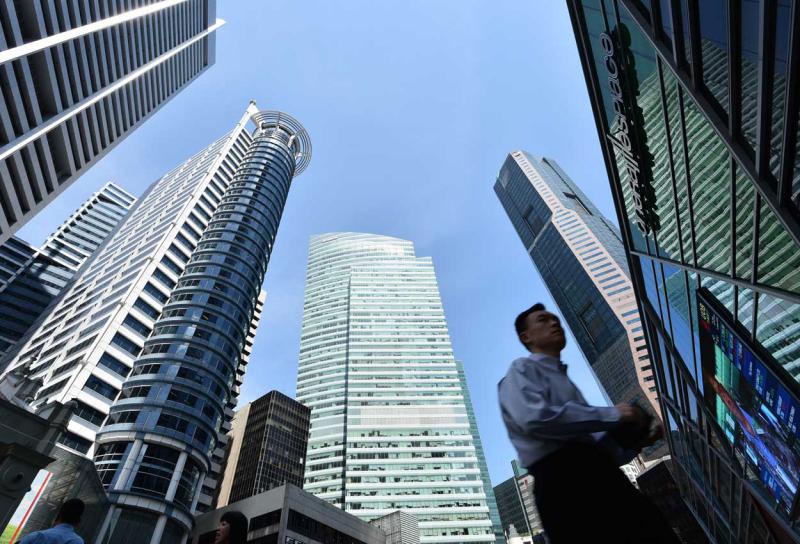 THERE seems to be no respite for small and medium-sized enterprises (SMEs) here as they brace themselves for another challenging six months ahead.
SME business sentiment fell by 3.3 per cent to 50.2 this quarter - just above the lowest score of 50 recorded only two quarters ago, according to the latest SBF-DP SME Index.
The survey - a joint initiative by the Singapore Business Federation (SBF) and DP Information Group - measured SME business sentiment for the next six months, consisting of Q4 2016 and Q1 2017.
The pessimistic outlook by SMEs is a continuation of the downward trend seen right before the slight uptick in the last quarter, before which there were seven consecutive quarters of decline.
Ho Meng Kit, chief executive of SBF, said that the results indicate that SMEs are "barely keeping their heads above water". While weak economic conditions and "Brexit" were possible contributing factors this time around, Mr Ho does not believe that sentiment will improve anytime soon.
Lincoln Teo, chief operating officer of DP Information Group, added that unfavourable exchange rates - especially against the Chinese yuan and the US dollar - and rising costs have eroded the cost competitiveness of Singapore's export growth, dragging down manufacturing and dampening growth.
But manufacturing was not the only sector affected. All six industries registered a dip in business sentiment, with the transport/storage sector falling the most at 4.2 per cent, followed by business services at 4 per cent.
Robin C Lee, group COO of Bok Seng Logistics, told BT that weak business sentiment in the sector has to do with current oil prices and how it affects the entire value chain.
"Fortunately, we started diversifying a few years ago when we saw that oil prices were starting to go down. We put in more effort to branch out into other sectors by providing logistics for infrastructure-related projects instead of depending on one sector. As a result, we are not so much impacted."
While the oil and gas crisis is cyclical, he believes that it could last a little longer this time around and that next year is likely to be "pretty tough" for those in the industry.
Among the expectation indices, profit expectations plunged to an all-time low score of 4.76 compared to 5.27 last quarter.
In fact, five out of six industries expect profits to decline or to incur losses in the next six months. Retail and food and beverage (F&B) was the only industry spared, but this could be due to the upcoming festive season.
Damien Koh, managing director of local cafe chain Joe & Dough, said that he expects weak business sentiment to continue well into 2017.
"Personally, I think we (the industry) haven't hit rock bottom yet . . . it could still go downwards. In the F&B sector, there is a big oversupply of concepts right now. Disruptions such as food delivery also changes consumption patterns, and the industry needs time to adjust."
But despite the dismal outlook, not all is doom and gloom. Mr Koh shared that Joe & Dough has a few outlet openings lined up, and is also in the process of introducing new concepts and product offerings. The company is also looking to venture abroad to countries such as the Philippines and China, which could happen as early as next year.
Likewise, James Quan, founder and chairman of retailer Bynd Artisan, said that the two-year-old company is quietly optimistic about its business prospects. It is in talks to open two new outlets in Hong Kong.
"I tend to hold a contrarian belief," he said. "Yes, things are not going too well now, but there are opportunities for us. For example, the labour market is not so tight now so it's easier for us to recruit. You just have to work a bit smarter, (be) a bit more productive and don't rest on your laurels."

This article was first published on September 23, 2016.
Get The Business Times for more stories.