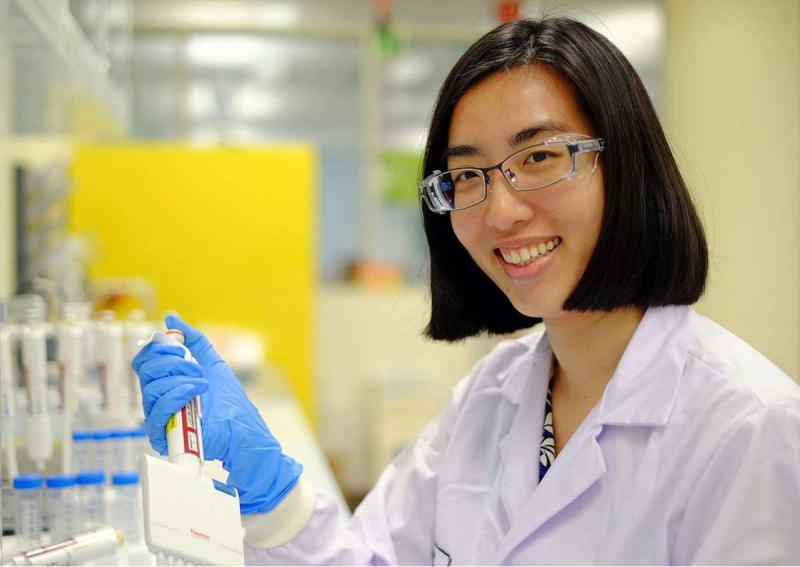 Engineers are being drawn to more lucrative industries such as banking, a move with serious repercussions that are already being felt, veteran engineers say.
"Critical infrastructure, such as our broadband and power networks, requires engineers with the ability to keep them in tip-top condition," says Professor Chua Kee Chaing, dean of the engineering faculty at the National University of Singapore (NUS).
"For example, engineers are needed to identify the faults and bring the network back up if there are outages in telecommunications coverage.
"Another example is the disruptions that we have encountered in the MRT rail system."
The public service plans to hire 1,000 more engineers this year, in areas such as transport and water systems.
The shortage of engineers was highlighted by Prime Minister Lee Hsien Loong earlier this month at the 50th anniversary celebration of the Institution of Engineers Singapore.
The country, he said, faces a major challenge in building up engineering talent and keeping up with changes in its practice.
The brain drain is due to diverse factors, including the analytical approach that the profession demands .
Mr Edwin Khew, president of The Institution of Engineers Singapore, says: "Engineers, due to their versatile skill sets and problem-solving abilities, continue to be highly sought after by sectors such as business and finance.
"Many leave engineering to join these sectors after a few years in practice, possibly because of the better pay. A bank may pay them 30 per cent more.
"Other factors include the lack of effective career planning and job rotation. For instance, not all engineers want to remain engineers, but may want to become senior managers. "
Prof Chua says that while the starting pay in engineering "can be fairly good", the rate of increase may not be as good as that of other sectors, such as banking and finance.
Various measures to retain talent include government initiatives for a pay boost and more structured career advancement for public sector engineers.
Outreach efforts can also be improved to draw the young, says Prof Chua.
"A lot of students I talk to say they want to do good in society. Maybe we don't do our outreach well enough. For example, when engineers bring clean water technology to underdeveloped economies, eliminating diseases, the impact is tremendous.
"Increasingly, we want our students to go out to more disadvantaged communities."
Some new engineers may also be daunted by the long road ahead.
Dr Koh Pak Keng, head of the aerospace systems programme at SIM University, says: "Certain skills, such as improving efficiency and performance in gas turbine engines, can take decades to master."
Another hurdle is "the hard, dirty work" that comes with some engineering jobs, he adds.
Mr Tan Peng Hoe, 31, who graduated from his civil engineering course at Nanyang Technological University about seven years ago, says his early years as an engineer at ExxonMobil involved inspecting and repairing furnaces in oil refineries, where the temperature reached about 40 deg C.
"You need hands-on experience early in your career to back you up if you want to progress, such as to a consultant role."
Research is her calling
While she enjoyed her engineering course in university, Ms Betty Tsai was open to other career choices.
"Although I majored in chemical engineering, there were so many career options," says the 27-year- old. She graduated from the National University of Singapore in 2012.
Her father is a retired businessman and her mother, a retired manager. The former Hwa Chong Institution student has a younger brother.
At a recruitment event in her first year in university, she met an English literature graduate who worked in a bank.
"The message I got was that some people seemed to be hiring no matter what one's major was."
She embarked on a career search during her four years in university and did various things to gain diverse experiences.
During her first year, she went on a three-week trip to the Himalayas as part of a school expedition to study conservation and irrigation systems.
She went on to complete five internships, each between two and six months, in fields as varied as public policy, chemical engineering, biofuels and the oil and gas industry.
She also attended recruitment talks and took up business modules as part of her degree course. After distilling all these experiences, she found that she enjoys crafting scientific experiments.
In 2012, she joined a manufacturer of consumer goods such as beauty products and household cleaning items and now develops new technologies as a research engineer.
This is her first permanent job after graduating and she believes she has found her passion.
"I like more creative, problem-solving jobs and I have found such a job doing research."
Gave up erhu for engineering
Civil and structural engineer Kiu Yan Ru, 25, once had his heart set on becoming a professional erhu player. He picked up the traditional Chinese instrument at age 11 as a school co-curricular activity and fell in love with it.
After his O levels, he begged his parents to let him pursue his interest by taking a diploma in music at the Nanyang Academy of Fine Arts. They refused.
His mum, educator Lau Meow Hwa, 59, says: "I was a former teacher and I wanted him to study and get higher qualifications so his work life would be smoother. I wanted him to go to junior college."
A compromise was struck.
Mr Kiu, the third of four boys in the family, thought a three-year polytechnic course would give him more time to play the erhu. The junior college track takes two years and he felt it would be more demanding.
He chose an engineering course at Ngee Ann Polytechnic because it involved physics, which he had enjoyed studying in secondary school.
During this time, he played the erhu in a Chinese music ensemble and as a soloist. He sometimes performed in concerts in countries such as China and Malaysia.
While serving his national service, he auditioned for the Singapore Armed Forces Music and Drama Company and was accepted. He spent his days as an NSman playing the erhu, often alone in a studio.
Ironically, this proved to be the final unravelling of his musical ambitions. "I came to the realisation that playing music full-time was not as fun as when it was a hobby," he says.
He then pursued engineering in earnest, earning a bachelor's degree in civil engineering from the National University of Singapore.
He joined engineering consultancy Arup Singapore last year and is now working on part of the Thomson-East Coast MRT line.
His job includes assessing site conditions, assisting builders and diverting traffic and services where necessary.
Such projects bring him satisfaction.
"Putting on a music concert could impact the few hundred people who attend it. With engineering, you can reach so many more people," he says.
Dreams of being a pilot
As a child, Ms Cindy Ng dreamt of becoming a pilot. She liked to play with Lego planes and found it "amazing" that something so big could fly.
Her father, retired civil servant Alfred Ng, 62, encouraged his technically inclined daughter to take up engineering as he felt that such skills would be in demand.
Ms Ng, 29, obliged readily as the engineering diploma course she chose at Temasek Polytechnic had an aerospace component.
Even though she was not training to be a pilot, she was content to learn about a plane's engine.
She went on to complete a degree course in aerospace systems engineering at SIM University.
Her training as an engineer, with its focus on logic and a systematic approach, has "opened up a lot of opportunities", she says.
She spent the last 10 years working at Singapore Aero Engine Services, which repairs, maintains and overhauls plane engines.
A year ago, she began handling contracts and commercial matters at the firm after nine years of technical and engineering work.
"I'm allowed to grow in different roles within the company," she says, adding that she will soon be leading a new project.
While she is doing well now, she has regrets about not fulfilling her childhood dream.
It was not for lack of trying though.
In her teens, she tried to get into the Singapore Youth Flying Club, but failed the stringent vision tests.
While she enjoyed learning to fly a small plane under supervision during university as part of her degree course, not many commercial airlines accepted women trainee pilots.
Her application to a commercial carrier was rejected and she could not afford a private pilot training course, which would have cost at least $50,000 then.
While Ms Ng appreciates learning about different aspects of the aviation industry, she says: "Sometimes, I still think about whether I can be a pilot."

This article was first published on July 10, 2016.
Get a copy of The Straits Times or go to straitstimes.com for more stories.