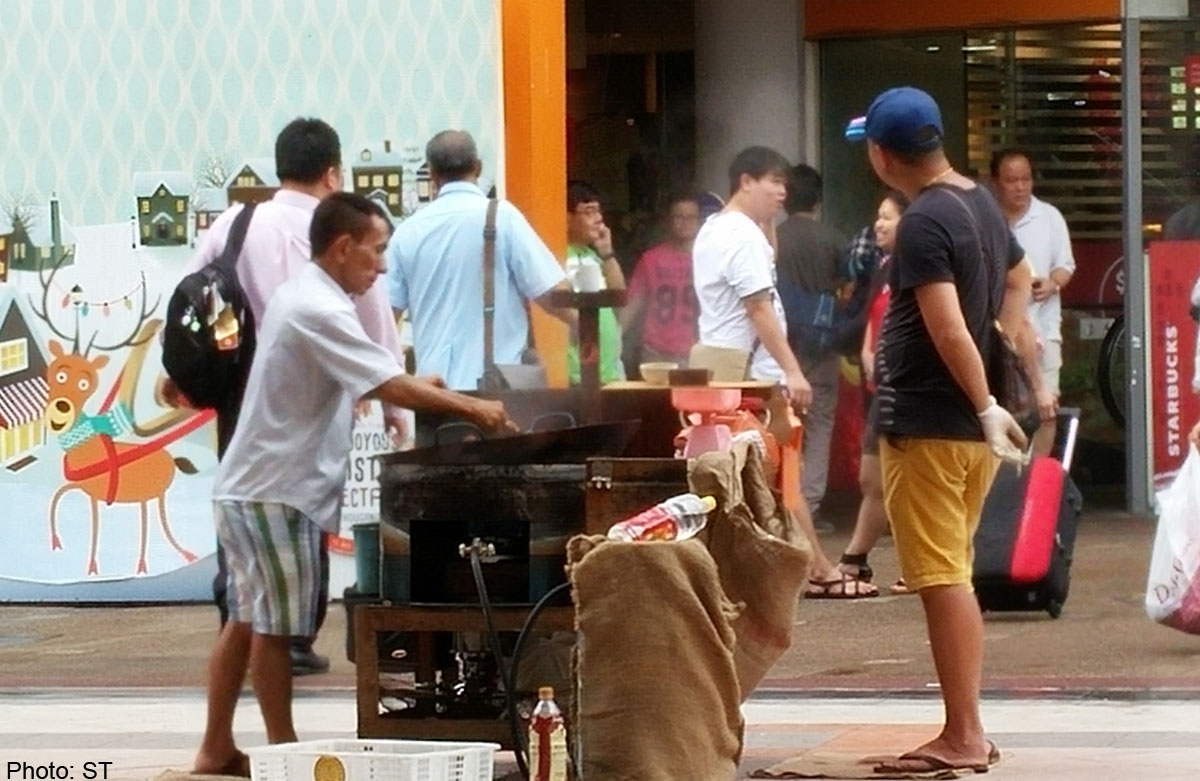 Mr Lim Chye Hai asked if there are any statistics to show how many people have suffered food poisoning after consuming food from unlicensed hawkers ("Give illegal hawkers a chance to make honest living"; last Friday).
If the National Environment Agency (NEA) relied on statistics before taking action, it may be too late.
Unlicensed hawkers are elusive and their business is mobile. If people suffer food poisoning, how can they seek redress?
How can the NEA conduct site investigations if there are no fixed stalls or locations?
If the NEA takes the trouble to send these hawkers for hygiene courses or conduct quality checks, will it not send the wrong signals that the authorities are encouraging their actions?
There is also a concern as to how these hawkers, some of whom belong to foreign syndicates, will affect our environment.
They are less concerned about cleanliness and littering, assuming that someone would clean up later. They also obstruct the flow of pedestrian traffic.
Although we should temper the law with sympathy, the Government must also consider the livelihood of licensed hawkers, as their businesses will be affected by the cheaper food and items sold by illegal vendors.
It is not a level playing field as the illegal vendors do not have to pay rentals, utilities and service and conservancy charges.
It is too simplistic to believe that these unlicensed hawkers are so disadvantaged that they are forced to peddle illegally.
There are proper ways for them to make a living, such as to apply to the NEA or town councils for a licence to set up stalls at pasar malams.
Allowing them to take the easy way out will open a Pandora's box of domestic problems.

This article was first published on January 5, 2015.
Get a copy of The Straits Times or go to straitstimes.com for more stories.