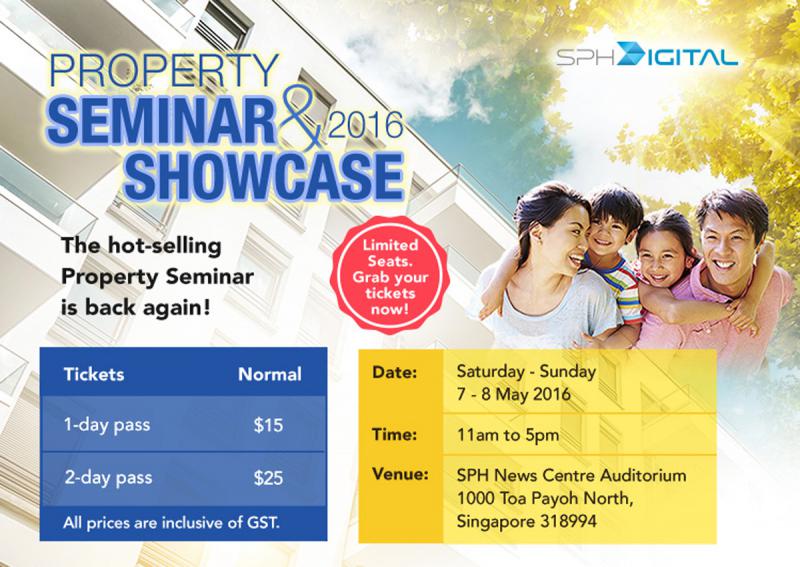 SINGAPORE - Singapore Press Holdings (SPH) Digital's premier property seminar will return next month (May) with invaluable insights for property buyers and sellers.
During the SPH Digital Property Seminar & Showcase on May 7 and 8, eight industry experts will discuss the outlook for Singapore and Malaysia, while offering insights into global property in light of the current economic landscape. 
The speakers include: Sam Baker and Jeremy Lee, Co-Founders of SRX Property; Mohamed Ismail Gafoor, CEO of P&N Holdings Pte Ltd; and Dan Toh, Founder and CEO of RunningStream International Pte Ltd.
Other topics that will be discussed include how to price a property in a buyer's market, as well as using good 'feng shui' as a tool for success and how to find the right investment opportunities in challenging times.  
Steven Wong, Head of Marketing and Communications at SPH Digital said: "With no reprieve from property cooling measures from the latest Budget announcement, this may be a good time instead for investors to gain more knowledge that will help them find better opportunities when the time comes. With the upcoming SPH Digital Property Seminar & Showcase 2016, we hope to bridge that gap."
A showcase of premium development projects will also take place alongside the seminar. Admission to the showcase is free.
A cash rebate of $1,888 will be given to each of the first three property purchases at the SPH Digital Property Seminar & Showcase 2016.
Limited seats are available for the event which will be held at the SPH News Centre Auditorium in Toa Payoh. Registration ends on May 2, 2016. Interested participants may login to www.sphdigital.com/propertyshow to register.
prabukm@sph.com.sg