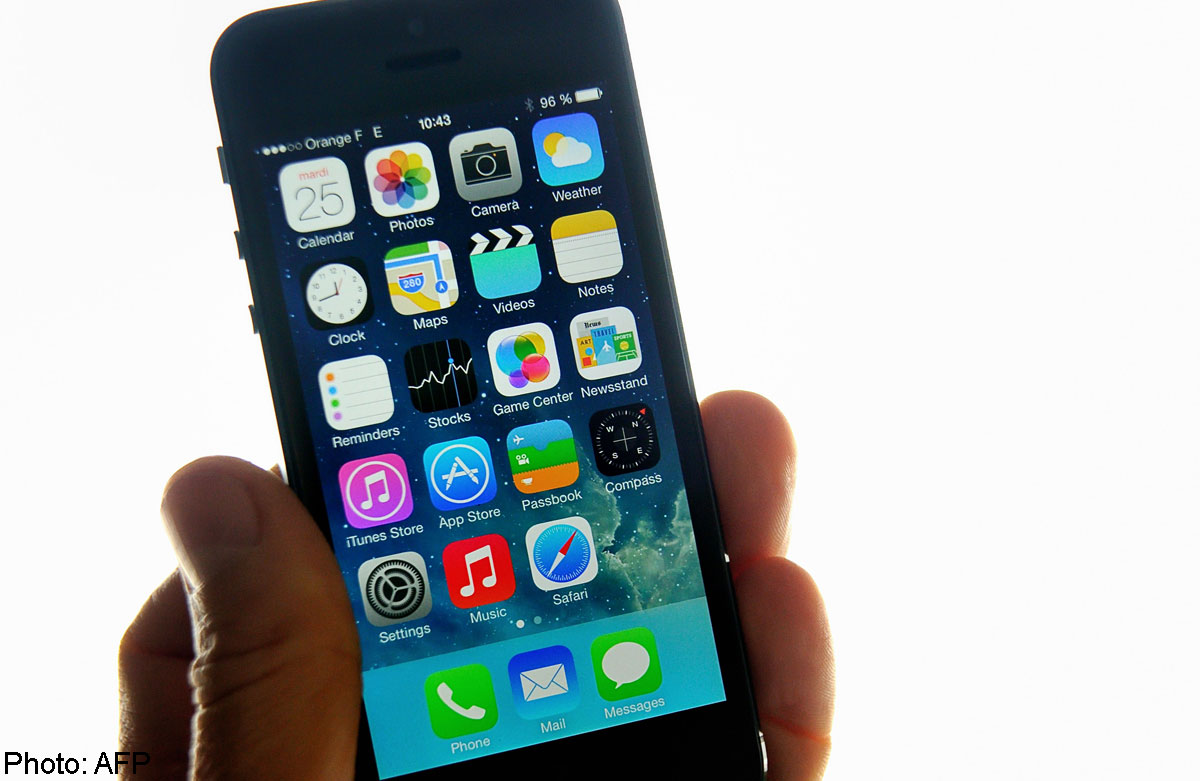 Little-known components of some of the most popular smartphones and tablets on the market, including the iPhone 5S, are made right here in Singapore.
What is perhaps more remarkable is that these analog/mixed signal chips are based on technologies invented back in the 1960s.
They control features involving speech, touch, video and compass, among others.
And they are used in a range of products in other industries too.
The maker is Global Foundries, a wafer fabrication company which is also a world leader in the production of analog/mixed signal chips. Other suppliers include Taiwanese companies United Microelectronics Corporation and Taiwan Semicondcutor Manufacturing Company.
While Global Foundries did not reveal production figures from its five wafer facilities here, its made-in-Singapore chips have found their way into popular smartphones and tablets, as well as products made by large companies in the automative and other industrial sectors.
Global Foundries technical guru Subramani Kengeri said: "The analog/mixed signal market is huge, worth about US$45 billion (S$56.5 billion) by 2015. At more than 10 per cent growth in 2011, it is growing faster than the overall semiconductor growth, which is about 5 per cent in 2011."
And it is poised to grow faster, with the explosive growth of smartphones and tablets.
According to research firm Forrester, global smartphone numbers are expected to hit three billion in 2017, up from about 1.4 billion in 2012.
Analog/mixed signals chips will also be used in cars and products, including sensors.
In health care, they will be part of wearable technology. Imagine a diabetic who wears a health-care device. Together with the smartphone, the device can capture the heart rate, blood pressure and sugar level.
"Then, it can regulate the release of insulin," said Mr Subramani, Global Foundries' vice-president for technology architecture, office of the chief technology officer.
Originally used in equipment such as washing machines, the analog/mixed signal chips have gone through technological updates and been redefined for use in a wide variety of industries.
"In a typical smartphone, there are nine analog chips compared to four advanced digital microprocessors," he told The Straits Times. He was here as a speaker at a semiconductor conference held last week called Semicon Singapore.
Global Foundries, which has 6,000 employees here, is expanding some of its five facilities here to meet demand for these chips. They will be ready by next year.
"We also have an analog centre of excellence here. It does research and development on analog/mixed signal technologies, working closely with our key global customers," said Mr Subramani.
chngkeg@sph.com.sg
This article was published on May 2 in The Straits Times.
Get a copy of The Straits Times or go to straitstimes.com for more stories.