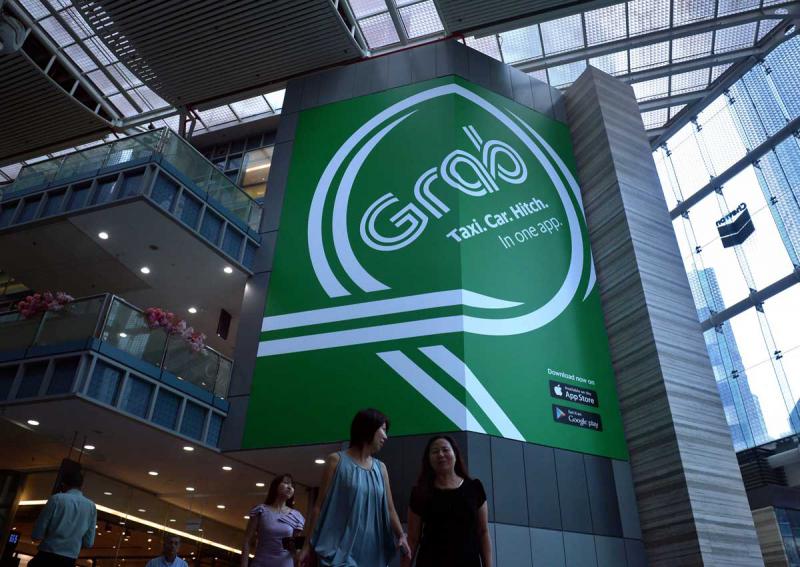 SINGAPORE - Singapore-based startups are strategically partnering big-name, global peers to reach a worldwide audience. Ride-booking app Grab said on Thursday that its rideshare alliance with San Francisco-based Lyft (Uber's rival in the United States) is now in service, while short-film streaming platform Viddsee has inked a first-of-its-kind content partnership with Discovery Networks Asia-Pacific.
For the first time in the region, select content from entertainment network Discovery will be available online and on mobile - via Viddsee's website and app. Viddsee users will, for a start, be able to watch full-length documentaries from Discovery's First Time Filmmakers (FTFM) showcase, such as Singapore Stories, Super Japan and Nanjing Calling.
FTFM, which was launched on Wednesday, aims to foster local filmmaking talent and support the local documentary filmmaking industry. Said Charmaine Kwan, head of products (South-east Asia) at Discovery Networks Asia-Pacific: "We hope this will inspire the next generation of filmmakers in bringing their stories to life in the digital space."
Viddsee co-founder Derek Tan told The Business Times that the collaboration with Discovery presents opportunities for the startup to work with other global networks as it expands its content outreach beyond Asia to the Americas and Europe.
"Viddsee has grown to be a platform to groom filmmakers who tell local stories with global topics and themes, and a trusted, ground-up environment for both filmmakers and the audience to discover, watch and chat about the stories," he said.
Founded in 2013, Viddsee curates short, made-in-Asia films and enables the free streaming of these on its platform. Last year, it reeled in US$2.3 million (S$3.2 million) in Series A funding led by Japan-based CyberAgent Ventures.
Meanwhile, Grab riders travelling to the US can now book rides in the over 200 cities that Lyft operates in, via the Grab app (without having to download the Lyft app). This comes six months after Grab announced a global rideshare partnership with Lyft and two other localised platforms (China's DidiKuadi and India's Ola) to let users book rides through their native apps when they travel.
Lyft riders will "in the coming weeks" be able to do likewise in South-east Asia, in the some 30 cities that Grab operates in, including Singapore, Kuala Lumpur, Bangkok and Jakarta. Said Kristina Gibson, head of international product at Lyft: "As more and more people travel to and from the US and South-east Asia, our work with Grab gives travellers peace of mind when abroad. It's as easy as opening up the app you already know and love, requesting a ride and jetting off to where you need to be."
Grab co-founder Tan Hooi Ling added that the broader global alliance allows for all four players to "cross-share learnings" and leverage the best services in each local market for the benefit of riders.
Yang Nan, assistant strategy and policy professor at the National University of Singapore Business School, said that he was "curious to see" how successful this alliance would be, given that riders are often multi-homing and have low loyalty to one provider.
He added: "If Grab could offer a seamless connection with Lyft, it will carve out some traffic from Uber in the US from ASEAN travellers. But in my opinion, this is more for maintaining the mutual forbearance alliance than for Grab's own profit."
jaccheok@sph.com.sg

This article was first published on June 03, 2016.
Get The Business Times for more stories.