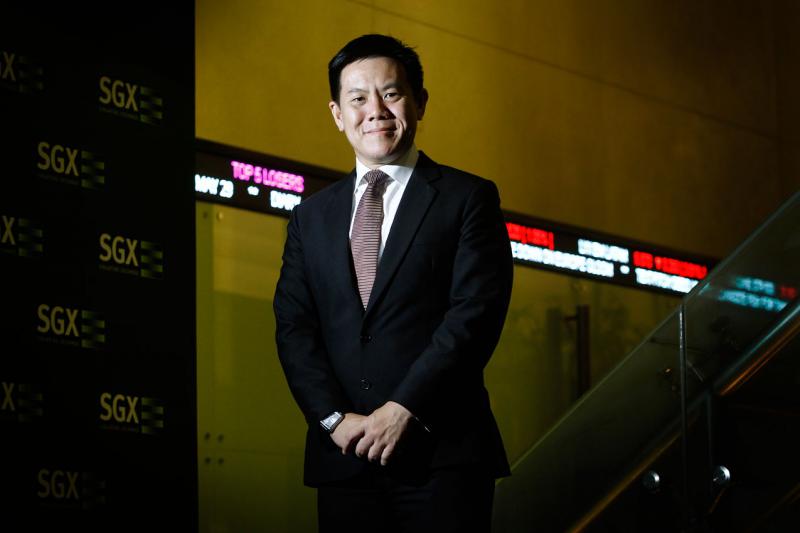 Singapore's stock market has weathered the choppy conditions with relative resilience so far, with yields stable, volatility limited and a healthy supply of new listings, according to the Singapore Exchange (SGX) yesterday.
Its head of equities and fixed income, Mr Chew Sutat, said companies are delisting all over the world and not just in Singapore. His remarks in his half-year briefing addressed the perception that the local stock market is stagnant and losing its shine as a first-rate capital market platform in Asia.
"The market is ultimately driven by events and activities, macro or company specific," he said. But Singapore continues to do well and to reward the investors, he added.
About $10 billion of dividends will have been paid out by Singapore stocks in the first half of this year, and the Strait Times Index (STI) has sported a dividend yield rate of 4 per cent - above the Nikkei's 2 per cent, the 2.1 per cent in Shanghai and on a par with the Hang Seng's 4.1 per cent.
In terms of total returns - price gain plus dividend - the STI was down 1.7 per cent in the first half, but the fall was far less compared with the Nikkei's 5.7 per cent, the Hang Seng's 8.3 per cent and Shanghai Composite's 23.2 per cent.
The local market has also been less volatile. The STI volatility - fluctuation in returns - has been 16 per cent in this half. It was 30 per cent for the Shanghai Composite, 28 per cent for the Nikkei and 21 per cent for the Hang Seng. "We saw how this played out last Friday, when Singapore was down roughly 2 per cent and Nikkei was down 8.5 per cent," Mr Chew said, referring to the limited impact on the STI from Brexit.
And while Brexit has plunged the financial world into further uncertainty, the fundamentals of Asia's growing middle class and the need for services and infrastructure remain in the SGX's favour, due partly to its reputation as a hub for real estate investment trust (Reit) and business trust listings.
"There's a demand for capital, and we have the platforms for both wholesale and retail opportunities. The key is to make sure that investors continue to keep their faith in our market. We saw that with the FLT (Frasers Logistics and Industrial Trust) deal and its 15 cornerstone investors," Mr Chew noted.
FLT listed last week, the latest of this year's seven new listings.
About $3 billion was raised from these initial public offerings, up from $2.5 billion in the same period last year. And the pipeline is still looking healthy. Malaysian rubber glove maker Top Glove will have its secondary listing here today, and the SGX is working on more deals for the coming months.
"We can say with some confidence that the bulk of the transactions coming through will be (in segments such as) Reits, business trusts, healthcare and consumer," Mr Chew said, citing Fullerton Healthcare and EC World Reit as some of the deals in the works.
Mr Chew, who was appointed to his role last December in a reorganisation at the bourse, shrugged off the notion that the market is suffering a loss of notable listed firms, following the privatisation news of Osim and Eu Yan Sang as well as the acquisition of Neptune Orient Lines.
"The story we missed was how a large chunk of market cap was wiped out from Nasdaq because LinkedIn was acquired by Microsoft," Mr Chew said, stressing that privatisations are a market norm.
"(Delistings) are very much part of the market cycle. Look at London or Hong Kong - it is not unique to us. What's important is that companies communicate with the shareholders over the cycle and hopefully make fair exit offers."

This article was first published on Jun 28, 2016.
Get a copy of The Straits Times or go to straitstimes.com for more stories.