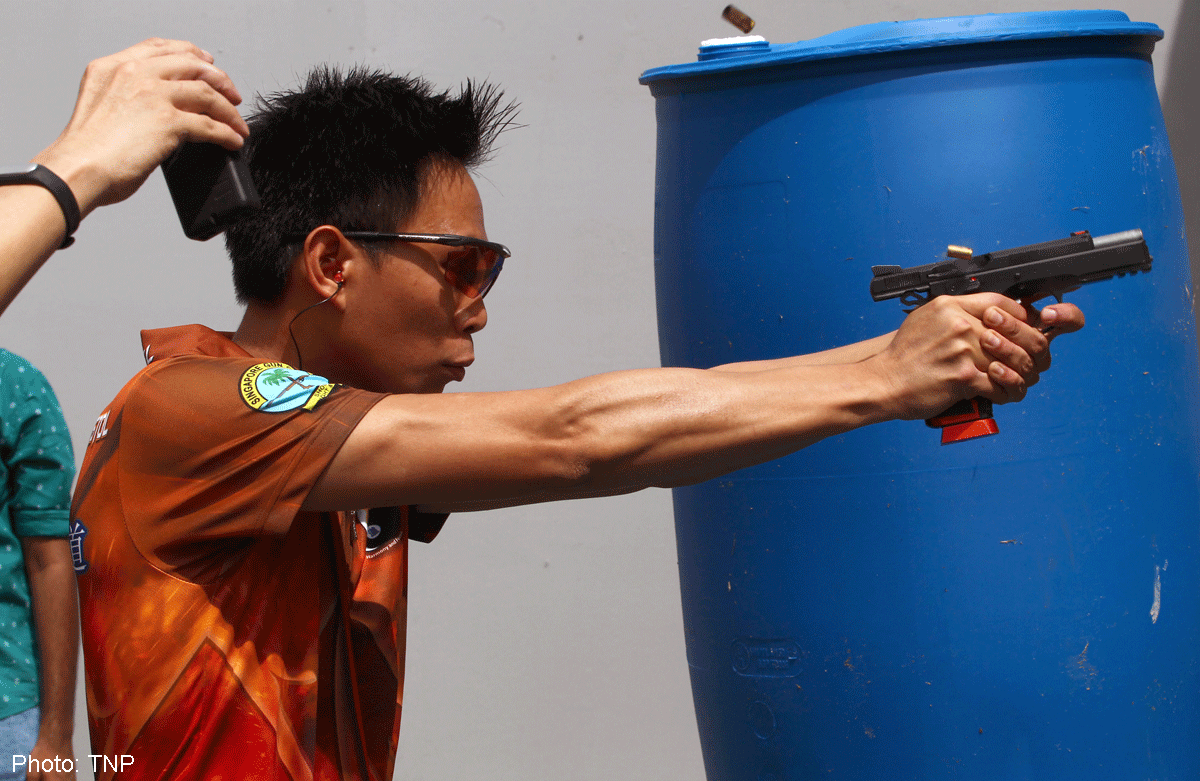 It is a 23-km journey that national shooters such as Jasmine Ser have been used to.
The 24-year-old National University of Singapore graduate trains for her 10m air rifle event at Safra Yishun, and then the commutes to the National Shooting Centre (NSC) in Old Choa Chu Kang Road to hone her skills over 25m and 50m.
But that may be a thing of the past next year, if the Singapore Shooting Association (SSA) has its way.
The national sports association has already secured funding for the construction of a 60-lane integrated range, said SSA president Michael Vaz at the NSC yesterday.
"We will submit our plans to the BCA (Building and Construction Authority) soon and, depending on when the plans are approved, the construction will take about six months to complete."
The range will be the training ground for national shooters specialising in air weapons and shotguns, but Vaz aims to open it up to all- comers, including school shooters.
He said: "Some of the shooters are luckier because their schools have ranges for them to practise in. But, for the rest, we are aiming to open up our integrated range on weekends for them to practise."
Also, the association is keen to promote non-Olympic shooting styles, such as competitive sporting pistol, precision pistol competition and shotgun sport shooting, also known as Fitasc, which are gaining popularity here.
Singapore will host the first-ever Asia-Pacific PPC championships this December and the Asian Fitasc Championships next year.

This article was first published on April 27, 2015.
Get The New Paper for more stories.