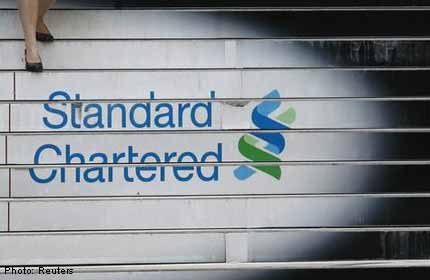 NEW YORK - The British bank Standard Chartered is close to reaching a US$300 million (S$366 million) settlement with US authorities over allegations it violated sanctions on Iran, according to the Wall Street Journal.
Citing unnamed officials, the Journal reported late Wednesday that the settlement would conclude investigations by the US Justice Department, the Treasury, the Federal Reserve and the Manhattan district attorney's office.
Standard Chartered paid a US$340 million fine in August to settle a case in New York state, where regulators had accused it of hiding some US$250 billion in transactions with Iranian banks, charges denied by the British bank.
The alleged transactions mainly involved US dollar transfers for state-owned Iranian banks, including the central bank, that fell under US sanctions aimed at curtailing Iran's controversial nuclear programme.
The New York Department of Financial Services said at the time that the activity "left the US financial system vulnerable to terrorists, weapons dealers, drug kingpins and corrupt regimes."