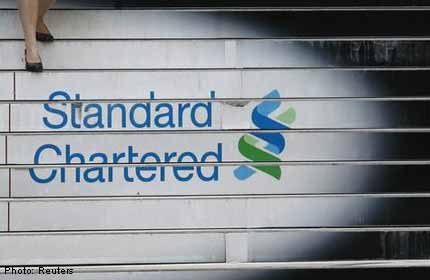 HONG KONG - Asia-focused bank Standard Chartered expects to pay about US$330 million (S$402 million) to US regulators as settlement for its failure to comply with sanctions against Iran, denting its full year profit growth.
The payment is on top of the $340 million it has already paid to the New York State Department of Financial Services in the third quarter.
As a result of the New York settlement, profit before tax is expected to grow at a mid-single digit rate, the bank said.
Any earnings growth will mean StanChart is on track for a 10th straight year of record profits.