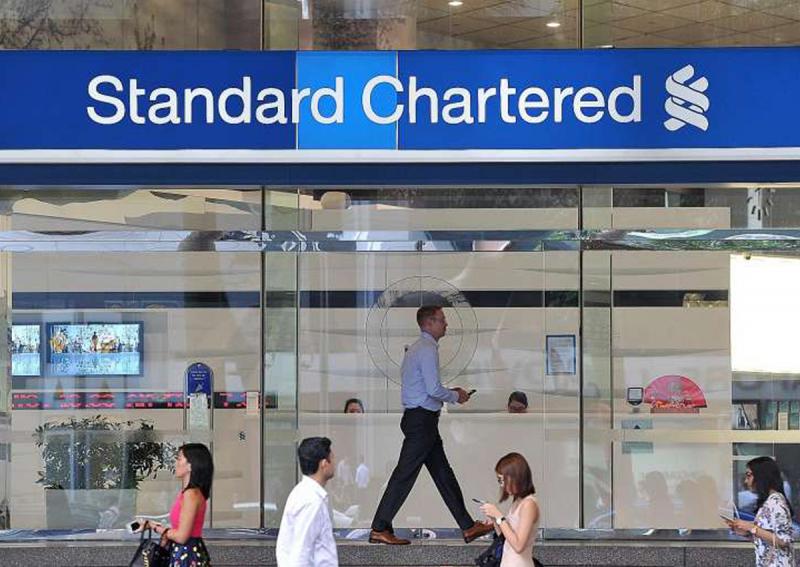 Singapore remained one of the few bright spots for Standard Chartered last year amid huge losses elsewhere.
Profit before tax in Singapore was US$567 million (S$796 million) in the 12 months to Dec 31, down 33.4 per cent year-on-year but still the second best country performance.
Hong Kong's profit contribution was top, at US$1.49 billion, but still down 17.9 per cent compared with a year ago. In China, profit pared 45.3 per cent year-on-year to US$88 million, according to the group's results released overnight.
Elsewhere, signs that StanChart was struggling amid global headwinds were more apparent.
In India, it suffered a loss before tax of US$981 million, a huge reversal from 2014's profit of US$561 million. Its losses in Britain widened from 2014's US$154 million to US$1.41 billion last year.
The banking group reported a total loss before tax of US$1.52 billion, down from a US$4.24 billion profit in 2014.
Group chief executive Bill Winters warned of a choppy outlook, noting in the annual report: "The economic and geopolitical backdrop for the group clearly deteriorated over 2015 and has not improved into 2016."
But StanChart's business in Singapore, where it employs about 7,000 people, presents a rosier picture.
"The bank in Singapore remained profitable in 2015. We saw a double-digit year-on-year growth in retail deposits and bancassurance, achieved a substantial increase in wealth management market penetration and grew our priority banking client base," Singapore chief executive Judy Hsu said in a statement yesterday.
She added: "We also maintained positive business momentum in financial markets, driven by a significant increase in foreign currency volume and revenues, and improved on the quality and interest margins of transaction banking's cash income business.
"Singapore is a core market for the bank and plays a significant role as a hub for our global business and as a gateway to ASEAN... and we will continue to invest in the growth of our Singapore franchise across retail, private banking, commercial and institutional clients."
Ms Hsu's comments came amid concerns about how global banks are faring in Singapore. In November, StanChart moved to cut 15,000 jobs globally, including an unspecified number of positions here.
Uncertainty yet looms at the bank, which is undergoing "accountability reviews" targeting around 150 current and former employees globally. The reviews have led to some layoffs and the move to claw back past year bonuses.
A Singapore spokesman declined to comment on whether any staff here was affected by the reviews, adding: "The accountability reviews are still ongoing and more actions, including the reduction or cancellation of prior year incentive awards, are likely."

This article was first published on February 25, 2016.
Get a copy of The Straits Times or go to straitstimes.com for more stories.