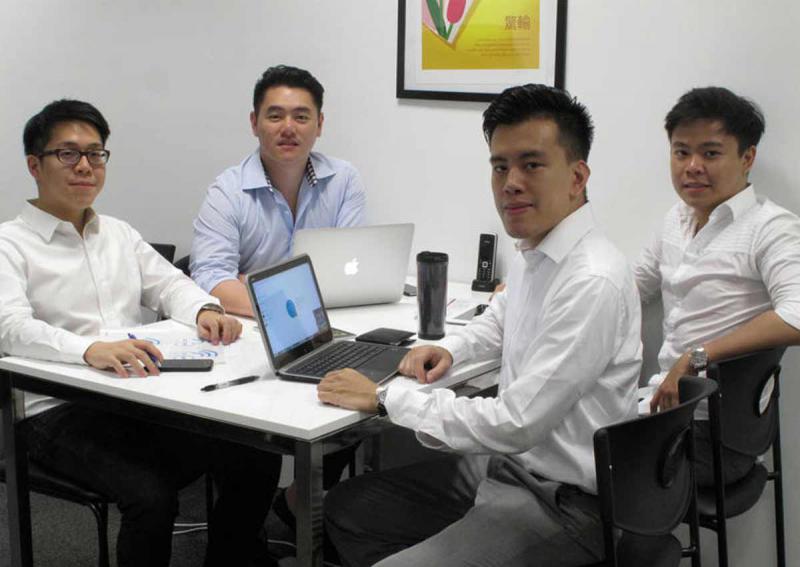 Look at lots of entrepreneurs, and you'll notice an interesting, little-exposed common trait.
It's neither that extraordinary passion to change the world nor an admirable penchant for risk.
It's access to financial capital - be it family wealth, an inheritance, or connections to the rich and influential. This thus begets a loaded question: Is starting up just for the rich?
The obvious answer is no.
But it's a no with reservations, because not everyone can be an entrepreneur.
Even with the expertise, one needs money, or a partner with money (and the connections) to start up, regardless of industry.
Researcher Adam Grant has found that having a sense of security in one realm (for example, financial) gives one the freedom to be entrepreneurial and original in another.
Market observations reinforce this: Ride-hailing app Grab's co-founder is Anthony Tan; his family owns Tan Chong Motors.
Co- working space The Working Capitol was founded by siblings Saranta and Benjamin Gattie; the latter runs boutique real estate firm The Bamboo Group. Social WiFi startup Nimbus & Co, which targets F&B (food- and-beverage) clients, was co-founded by Donovan Goh; his parents own Catalist-listed restaurant group Katrina.
Granted, the question is a tricky one. Just what does "rich" mean, and whose wealth are we talking about - the entrepreneur's or his family's?
It's also a sensitive question; entrepreneurs (notably those with an illustrious family background) dislike being associated with family riches. They tend to want to discuss their startup in its own right, and present themselves as self-reliant businessmen.
When The Business Times posed this question to the startup community, responses suggested that entrepreneurship is not the exclusive domain of the rich, although family wealth and networks do stand an entrepreneur in good stead.
The Working Capitol's Ms Gattie said of her brother's real estate background: "Ben has this amazing ability to see the potential in properties and spaces, and to merge distinct yet related aspects to create destinations - which has been essential in making The Working Capitol a success."
Jonathan Barouch, founder of location-based social media monitoring startup Local Measure, shared that family support from Day One has helped him as an entrepreneur.
He started his first e-commerce startup in high school with US$10,000 (S$13,929), half of which was a loan from his family, and the other half was personal savings.
"My main motivation to be an entrepreneur was my late grandfather, who founded and ran a large manufacturing business. The passion for business and to create a startup is in my DNA. Would I still have been an entrepreneur without the support of my family? Definitely. Was it helpful to have their support? Of course."
Interestingly, Mr Barouch pointed out that an entrepreneur's chances of success are much higher if he or she has previously been successful in starting up, and lower if he or she is just "rich".
He said: "Financial means obviously helps, but so do business networks and personal experience."
Darius Cheung, famed serial entrepreneur and angel investor, told BT that he in fact knew of more entrepreneurs who were "less privileged", and identified himself as one.
The founder of mobile security firm tenCube (which in 2010 got acquired by American security software company McAfee) noted, however, that the "safety net effect" is real. For entrepreneurs with a wealthy background, failure is hardly ever "a disaster", and they are also more likely to "go all in and create a massive success".
"But broke entrepreneurs are also more likely to succeed - because they have no choice but to.
They could be more risk-averse compared to those who already have a safety net."
Mr Cheung, who most recently co-founded property search portal 99.co, added that there is a level playing field for entrepreneurs.
"Capital, tech and talent are all equally accessible to the rich and poor. In fact, the poor tend to be much more resourceful and resilient, and their opportunity cost is much lower. So, if anything, the playing field is in favour of the less privileged."
Poh Weijie, first-time entrepreneur and co-founder of US-based HPV vaccine maker PathoVax, said that having well-off networks helps in securing angel funding. Asked if he considered himself as having a privileged background, he said: "I wish, but no."
PathoVax is a regular at startup- pitching competitions. Mr Poh said that the biomedical startup is there for the prize money or grants. "To a startup, every single cent helps."
Benjamin Tang, founder of facial recognition startup jio.sg, said it ultimately boils down to skill sets. And in today's world, as digital is all the rage, programming know-how is key.
"If you are poor and want to start up, you have to be the coder. If the coder is poor, he can still hire cheap or free labour to help him develop the business. But if the business development guy is poor, he will never be able to afford the coder."

This article was first published on October 24, 2016.
Get The Business Times for more stories.