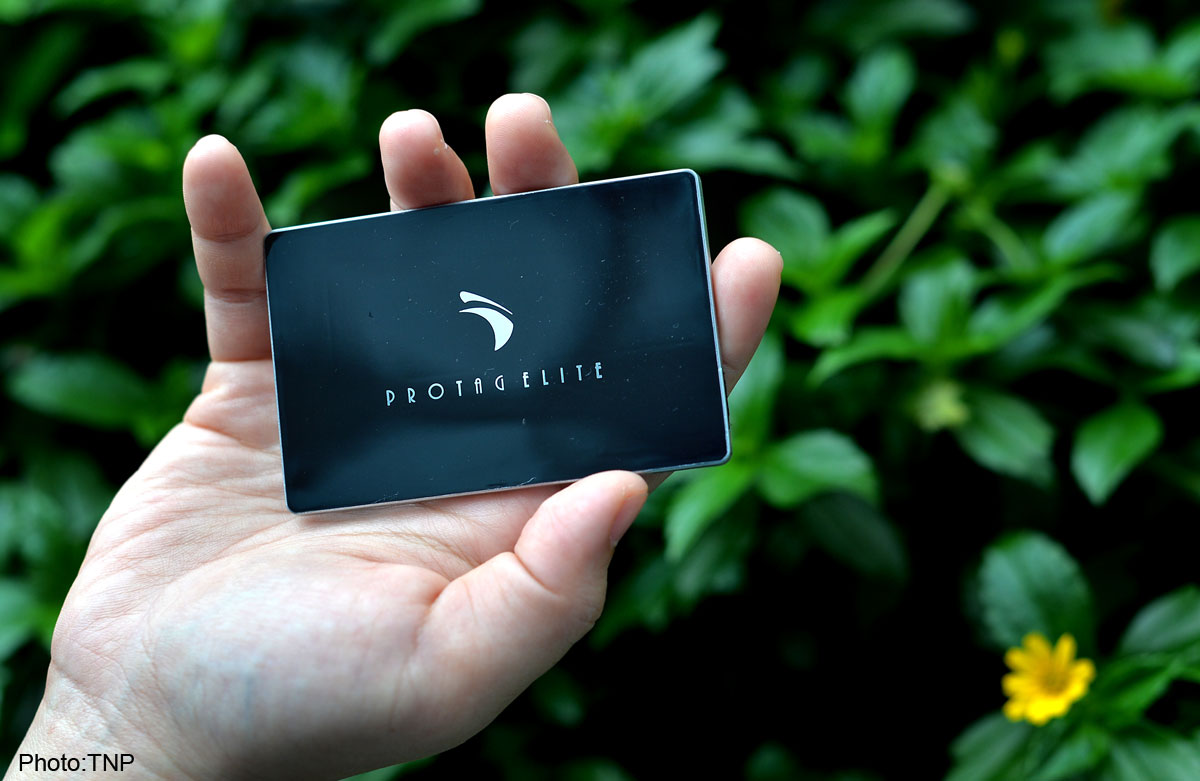 PROTAG ELITE LOSS PREVENTION DEVICE
Mobile devices with Bluetooth have made it possible to create an electronic tether linking the mobile phone or tablet to any other item with a Bluetooth tag.
This is what the Protag Elite Loss Prevention Device does. It is a credit card-sized tag which works with an app on a mobile device to keep track of the tagged item. It works for both iOS and Android.
The manufacturer of the Protag Elite claims a battery life of up to one year for the tag unit, which is charged via a USB tip on the tag.
When the tagged item goes too far away from the user's mobile device, the user is alerted. And if the tagged item should ever go missing, it can be tracked on Protag Trace Online using the associated app.
There are other neat features too, such as the ability to use the mobile device to scan an area of up to 20m radius to look for the tagged item.
And the Protag Trace Online function can also instruct the mobile device (should it be stolen) to snap a picture of the thief and send information to the website.
How much: $99, available from Sprint Cass Pte Ltd

Get MyPaper for more stories.