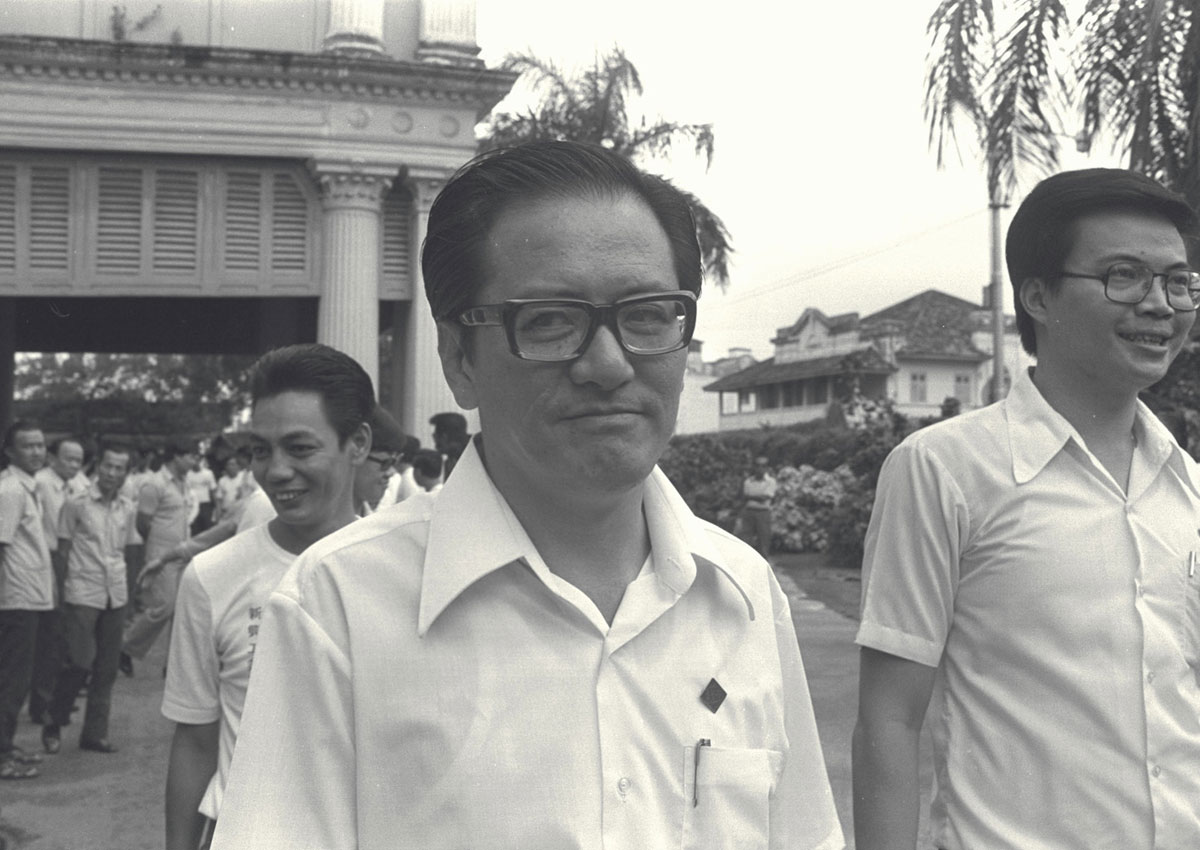 The end of the trial of former National Trades Union Congress (NTUC) chairman and MP Phey Yew Kok is said to be the closing of a troubling chapter in Singapore's union and political history. That Phey systematically misappropriated over $450,000 over a period of six years and later instigated his staff to lie in order to cover his tracks were bad enough.
What made it worse was the abuse of the trust of the public who had voted him into office. Also betrayed were the unionists who had supported him and the leaders who had backed his election for the top NTUC post at the relatively young age of 35. Unpardonable was the blot he left on the political and union legacy of the pioneers because of the unanswered questions surrounding his flight that had swirled for over 35 years while he chose to remain in hiding.
Another serious and aggravating aspect of his actions was the undermining of a system that is founded on incorruptibility, integrity and reliability. When there's even a whiff of dishonesty, a thorough investigation follows to establish if rules were breached and to address any systemic weaknesses. No one, even those wielding great influence and power, is allowed to take liberties with impunity. This system has served Singapore well and ensured that decisions are objectively and properly made for the public good, and not for private gain. That incorruptibility was indeed demonstrated in the manner Phey was probed and first charged in 1979. But in fleeing and becoming a fugitive - longer than any other criminal here, according to the public prosecutor - Phey created doubts about the circumstances of his escape and subsequent evasion for decades.
In that respect, this chapter will never be fully closed, nor should it be. Conspiracy theories are pointless, of course, but there is merit in having younger generations continue to analyse the underlying values thrown up by the affair. Singapore's approach has been to maintain a transparent system whatever the cost. "We will not allow any cover-up, even when it is awkward or embarrassing for the Government," Prime Minister Lee Hsien Loong said earlier with reference to the case. Such steadfastness was also evident in the handling of the graft cases involving former minister of state Wee Toon Boon and former minister Teh Cheang Wan.
Will future Singaporeans hold this as an inviolable principle? One hopes the young will reaffirm the bedrock values that underpin Singapore's success. One way is through reviewing the uncomfortable chapters of history - the lapses, dilemmas or problems. Even among unionists, there is little first-hand knowledge of how Phey once held sway. His case serves as a reminder why rules should apply to all.

This article was first published on Jan 29, 2016.
Get a copy of The Straits Times or go to straitstimes.com for more stories.