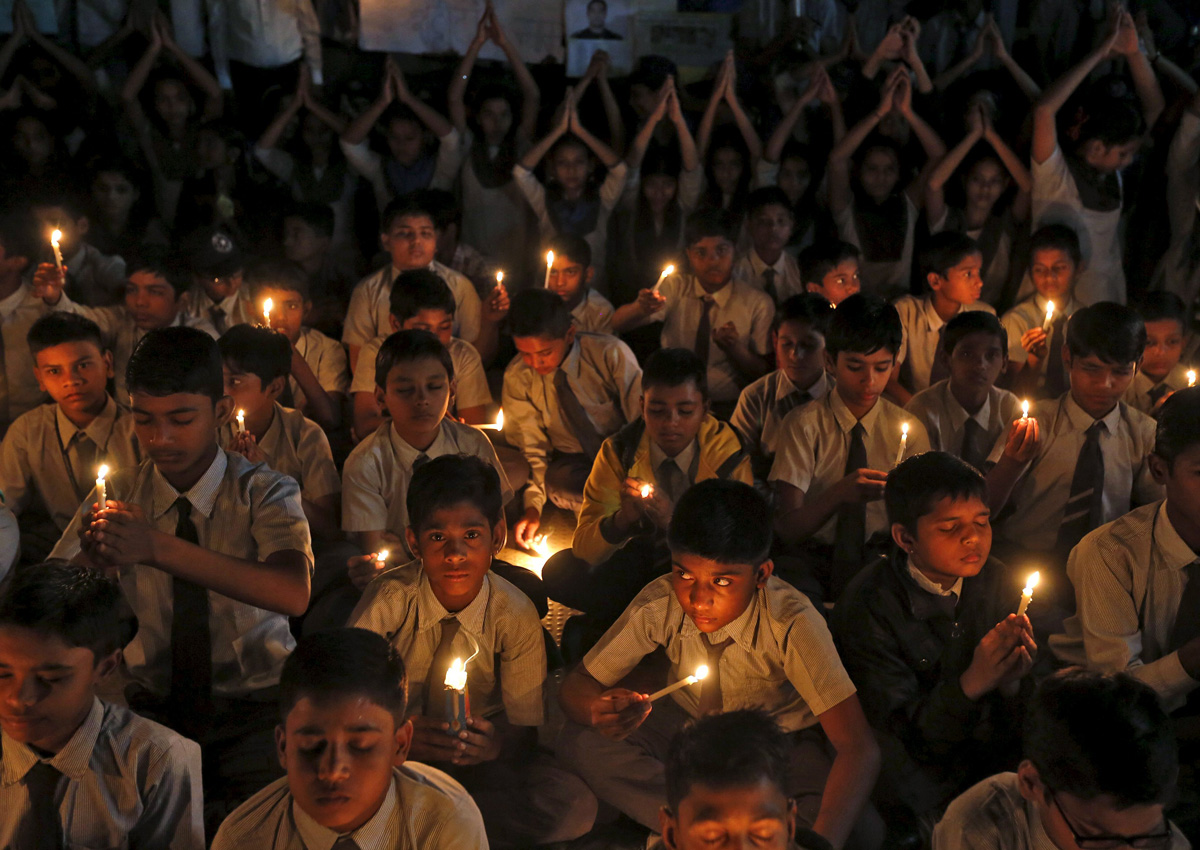 The new year began dismally for India when terrorists entered an Indian Air Force base in Pathankot, Punjab, in the early hours of Jan 2 and began an attack that took more than two days to put down.
That the heavily armed attackers wore Indian Army uniforms complicated matters for security forces, who suffered seven casualties, including one who died in an explosive blast
Six terrorists lay dead at the end of the combing operations. It is to the credit of the forces that they managed to protect every warplane on the forward air base, located minutes away from Pakistan.
India has blamed Jaish-e-Mohammad, a militant group based in Pakistan, for orchestrating the attack, while carefully avoiding pointing fingers at the Pakistani state. In turn, Pakistani Prime Minister Nawaz Sharif has promised prompt and "decisive" action on his side.
Peace efforts between the two nuclear-armed powers on the sub-continent have always been fraught. In November 2008, a so-called composite dialogue that was already losing its initial promise was killed decisively when terrorists trained inside Pakistan arrived by boat to attack several landmarks in Mumbai, India's commercial capital. More than 160 people died in that attack, including a Singaporean lawyer.
The current one comes, therefore, as no surprise. Indeed, it was even widely predicted after Mr Narendra Modi, surprising all, made a stopover in Pakistan on Christmas Day to meet his counterpart, who was at a family wedding. The first visit in a decade to the close neighbour by an Indian premier, it grabbed worldwide attention for its boldness. Mr Modi and Mr Sharif agreed to keep talking, and ordered their foreign secretaries to resume the bilateral dialogue. This clearly alarmed the dark interests that would like to see continued tensions between the sub-continental rivals, and was the obvious trigger for the attack.
It is obvious that Mr Sharif has to come good on his word. Pakistan's "deep state"- the army and its intelligence outfits - has been known to be sympathetic, even supportive, of anti-India militants, especially those like the Jaish that are fighting to free Kashmir from India.
But the current army chief, General Raheel Sharif, has shown promise in the year past as someone who has the guts and will to take on the terrorist groups that had all but paralysed his country. This strong policy had started paying dividends for Pakistan. It would be a pity if he did not extend the same will to nail the terrorists behind the latest attack on India.
India, where public opinion is broadly in favour of continued dialogue, has wisely not set a deadline for the action it seeks. It is important that New Delhi maintains consistent engagement with Islamabad at the civilian level, and separate that from the challenge of tackling the scourge of terrorism.

This article was first published on Jan 9, 2016.
Get a copy of The Straits Times or go to straitstimes.com for more stories.