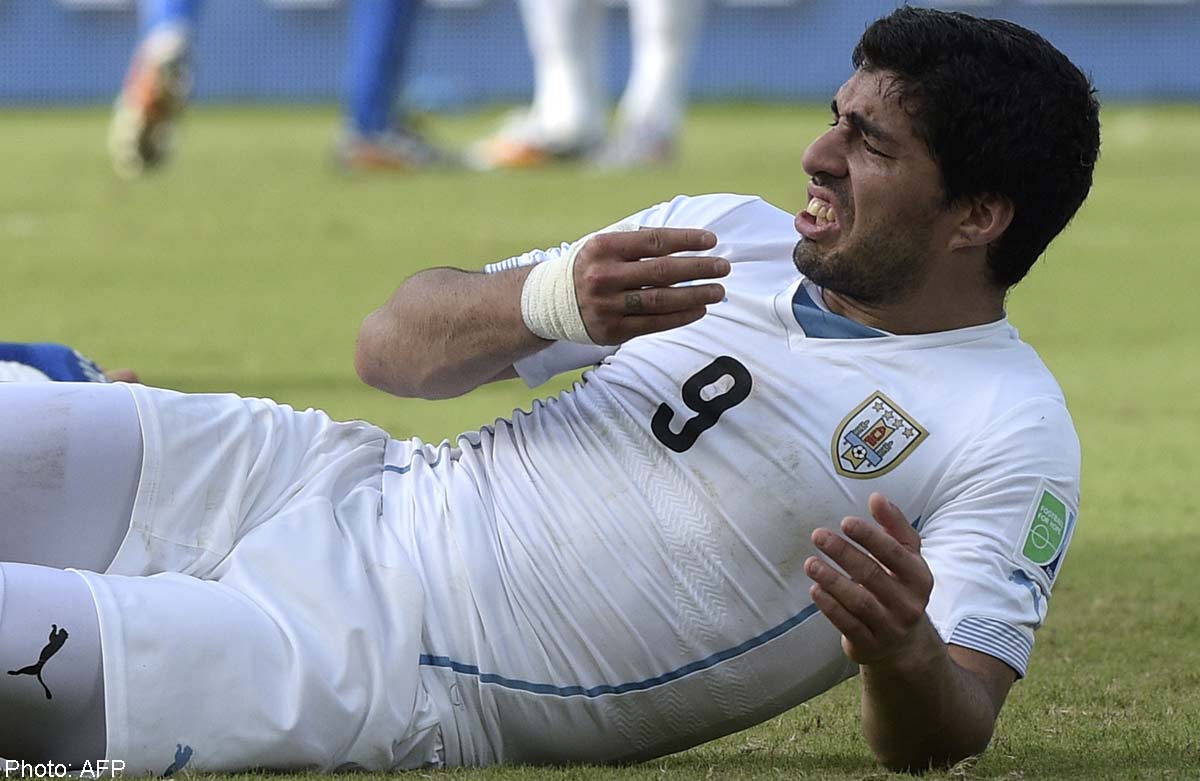 CURITIBA, Brazil - Poker brand 888 said it was reviewing its sponsorship deal with Luis Suarez after the Uruguay striker was accused of biting an opponent during a World Cup match on Tuesday.
Suarez, who plays for Liverpool in the English Premier League, became one of the online gambling company's brand ambassadors last month.
"Following the allegations made against Luis Suarez in regards to his behaviour during Uruguay's World Cup match against Italy, 888poker is seriously reviewing its relationship with the player as we will not tolerate any unsporting behaviour," 888poker said in a statement on Wednesday.
Football's governing body FIFA is investigating an incident which has made headlines around the world.
Suarez, twice previously banned for biting, looks likely to be hit with another lengthy suspension despite escaping punishment during the match.