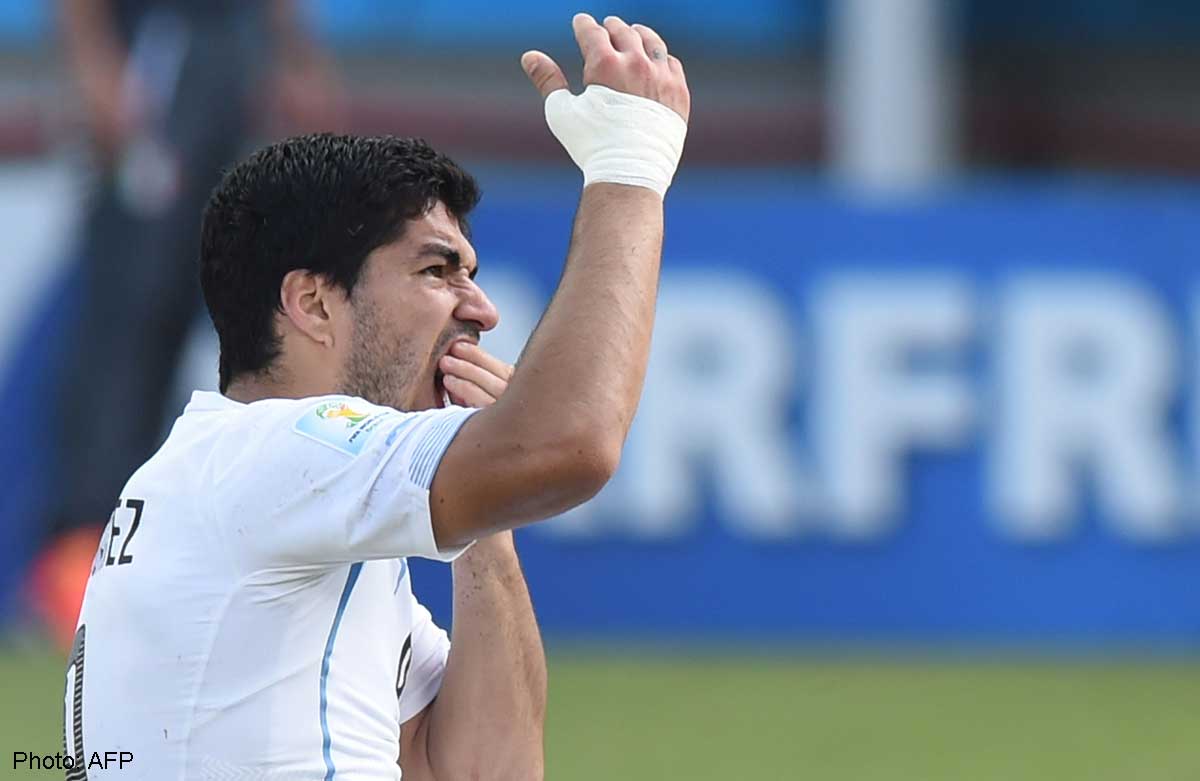 MONTEVIDEO - Uruguay striker Luis Suarez has been unfairly victimised in his "barbarous" expulsion from the World Cup for biting, his disconsolate grandmother said on Thursday. "Everyone knows what they've done to Luis. They wanted him out of the World Cup. Perfect, they did it. They chucked him out of there like a dog," a sobbing Lila Piriz Da Rosa told Reuters from Suarez's birthtown Salto in north-west Uruguay.
Piriz, who has 22 grand-children, said football authorities had been watching Suarez from the outset. "This was on purpose," she said of the brilliant but volatile Suarez, who has been punished three times now for biting and once for racism.
Earlier on Thursday, world football's governing body FIFA suspended him from all football-related activity for four months and banned him from playing in Uruguay's next nine competitive games for biting Italian defender Giorgio Chiellini "They had their eyes on him to see what he does. It's barbarous what they've done to him," Piriz added.
Suarez, who had a tough and humble infancy in Salto some 500 kilometres from the capital Montevideo, wears his family affections on his sleeve and was flying home on Thursday.
He moved to Montevideo when he was six. "I'm his granny and I love my boy loads,!" Piriz said. "Please don't ask me any more."