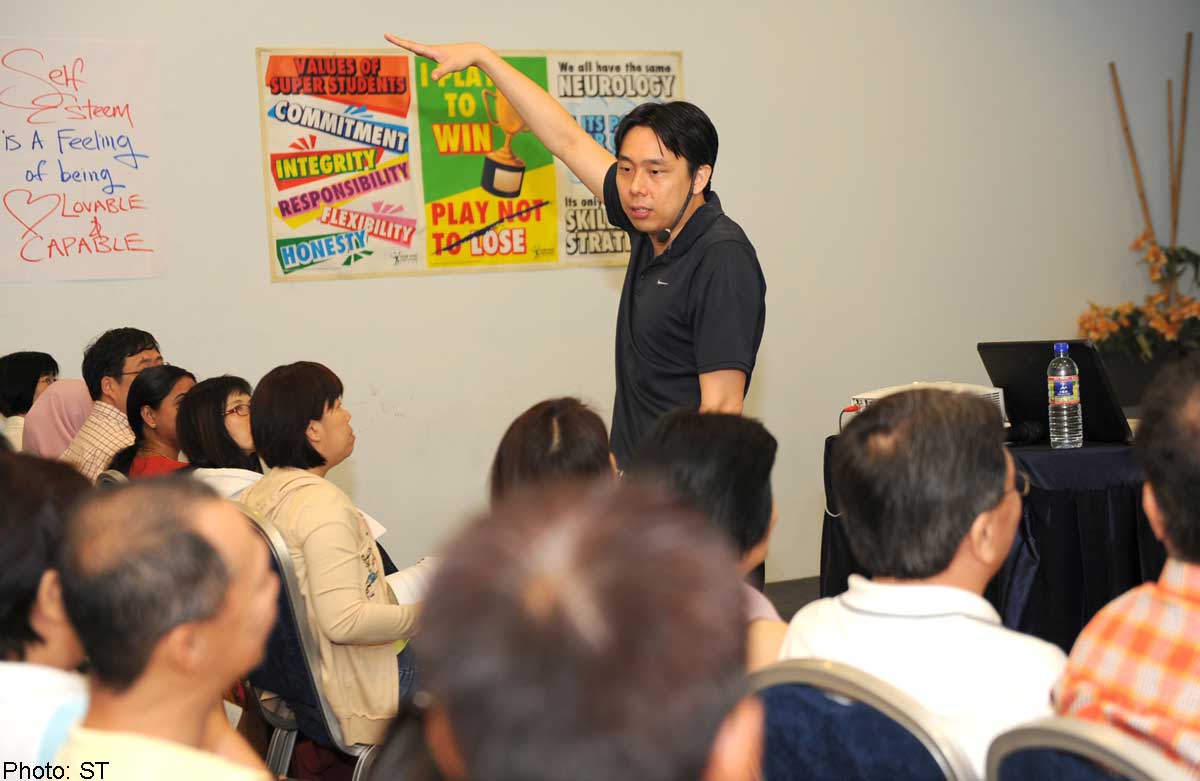 I am a lifelong learner and have been continually upgrading myself for the past 40 years. In fact, my family and friends call me a "seminar junkie".
I have benefited from attending hundreds of courses, including programmes on public speaking, neuro-linguistic programming, derivative trading, Web design, horse riding, parachuting, hypnosis, qigong, yoga - the list goes on.
I have noticed that government subsidies are granted only for academic and skills development courses, and not personal development courses.
In Australia, where I lived for eight years, tax deductions are offered for personal development courses, such as those conducted by world-renowned gurus like Anthony Robbins and Deepak Chopra.
In Singapore, thousands of people attend weekend courses conducted by overseas trainers and also home-grown gurus like Adam Khoo and Fabian Lim. However, each course may cost more than $3,000, and it seems only the well-off can afford them.
I urge the Government to also grant subsidies or tax deductions for selected credible personal development courses.
K.S. Rajan

This article was first published on September 30, 2014.
Get a copy of The Straits Times or go to straitstimes.com for more stories.