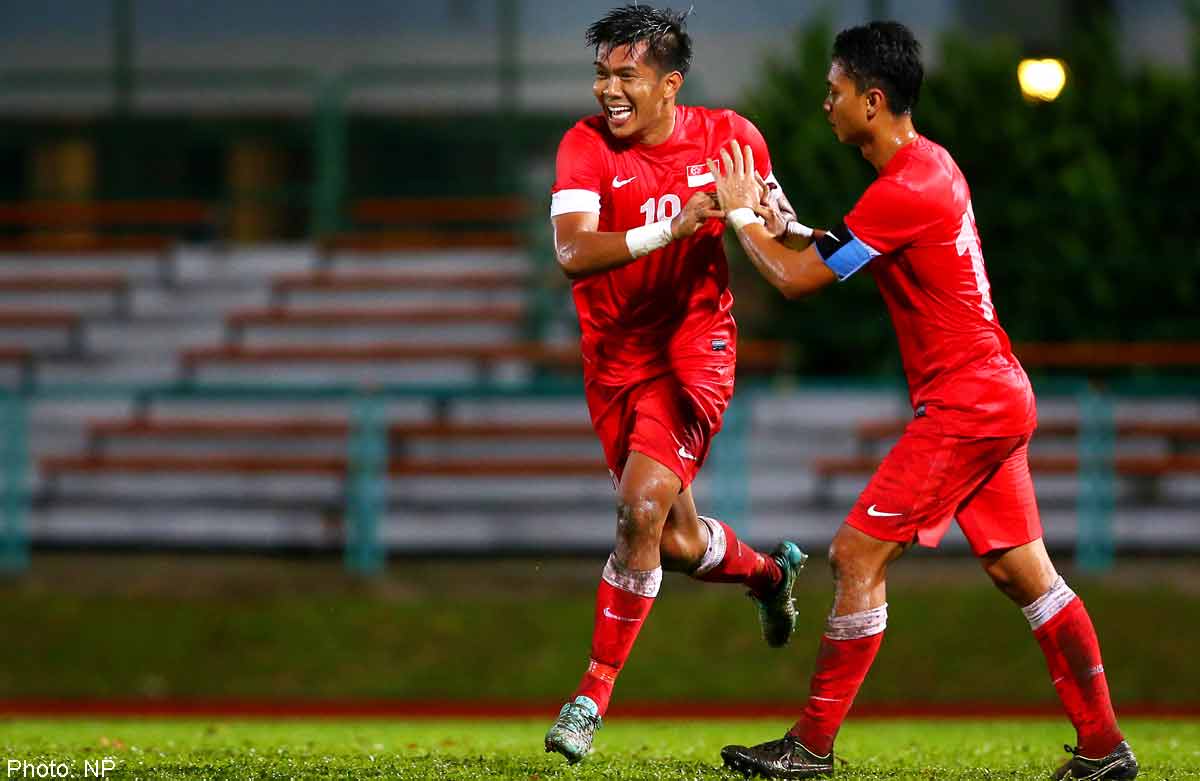 The message is loud and clear: Fans, the Lions need you to rouse the Kallang Roar and turn the National Stadium into a fortress again.
In a bid to rally support for the national team when they open their defence of the AFF Suzuki Cup title with a Group B clash against the much-vaunted Thailand on Sunday, the Football Association of Singapore (FAS) is inviting former internationals to grace the occasion.
The New Paper understands the national football body has already arranged for around 50 former Lions to take part in a pre-match activity pitchside on matchday, although details are still being ironed out.
TRIBUTE
Speaking to TNP yesterday, FAS marketing and communications director Gerard Wong said: "As this is Singapore's first international at the new National Stadium, we want to take the opportunity to pay tribute to all our former internationals who brought so much joy to our fans at the old National Stadium in the 1970s, '80s and '90s.
"This is not just a Suzuki Cup game. It is a homecoming for everyone.
"We hope all our fans will turn up in red to salute our former heroes, and to roar on our current Lions to victory."
The goal for the home side is for the 55,000-capacity National Stadium at the Singapore Sports Hub to turn into a sea of red on Sunday.
TNP understands ticket sales for all three of Singapore's Group B matches - against Thailand, Myanmar on Nov 26 and Malaysia on Nov 29 - at the National Stadium are brisk.
About half the tickets for Sunday's match have already been snapped up.
The clash between co-hosts Singapore and Thailand will be a rematch of the two-legged final in 2012, when the Lions triumphed 3-2 on aggregate.
They won 3-1 in the first leg, played at Jalan Besar Stadium, a result that meant their 1-0 defeat in the second encounter in Bangkok was not enough to stop them from being crowned champions.
Former Singapore captain Razali Saad is one of the ex-internationals who will be involved on Sunday, and he said: "It's always an honour to be invited to come back and grace an occasion like this, when we prepare to defend our title in a tournament in a new stadium.
"It'll kickstart national team football activities at the Sports Hub, and everyone who supports football in Singapore should do their part and come.
"There has been a lot of hooha recently over the S.League and our national age-group teams not doing so well.
"But this is a chance for us players from previous generations to do our part and get fans to rally behind the national team, whatever the circumstances may be."
This article was first published on November 19, 2014. Get The New Paper for more stories.