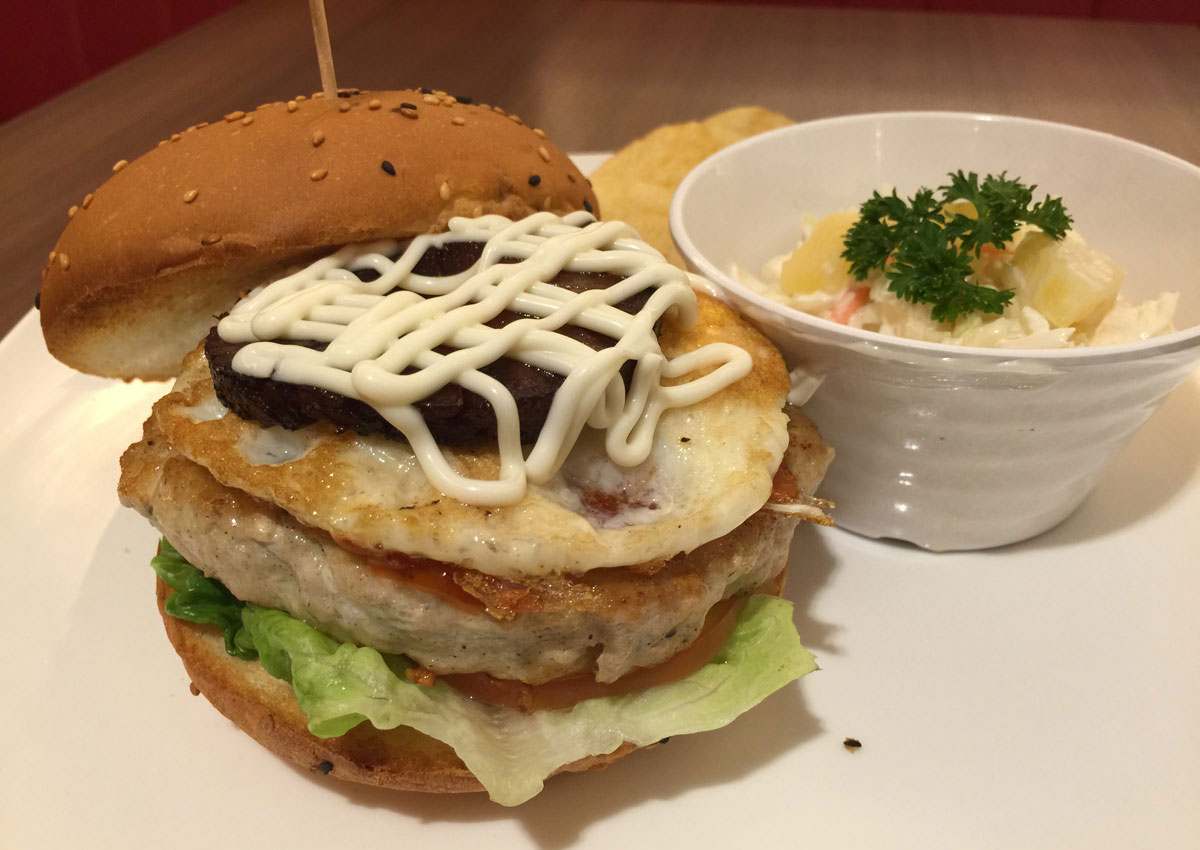 Waddling into Swensen's this Christmas is a boldly enticing turkey creation that triumphs over many of its much bigger and drier cousins.
Tender and oozing with multifarious East-meets-West flavours, it's an unabashedly American gourmet take on the Ramly Burger, a popular treat at local night markets.
It's Christmas after all, so a sophisticated enhancement is just right for the occasion.
Tucked into the sizable, buttered bun is a thick and juicy patty of turkey meat, nicely seared to a brown, and generous layers of accompaniments.
You've got lettuce, sliced tomato, a fried egg, and grilled pineapple ring that has been caramelised with palm sugar (Gula Melaka).
Finally, the finishing touches: Squiggles of the quintessential Ramly combo of chilli sauce and mayonnaise on top of the stack.
Cover with the top-half of the crusty bun and feast on this delectable burger that's been concocted for a fun celebration. Sides of chips and coleslaw complete the meal.
You can enjoy Swensen's Turkey Burger at $17.90 throughout December.
Ramly Burger fans, be warned: You might think differently about the original pasar malam version after this.