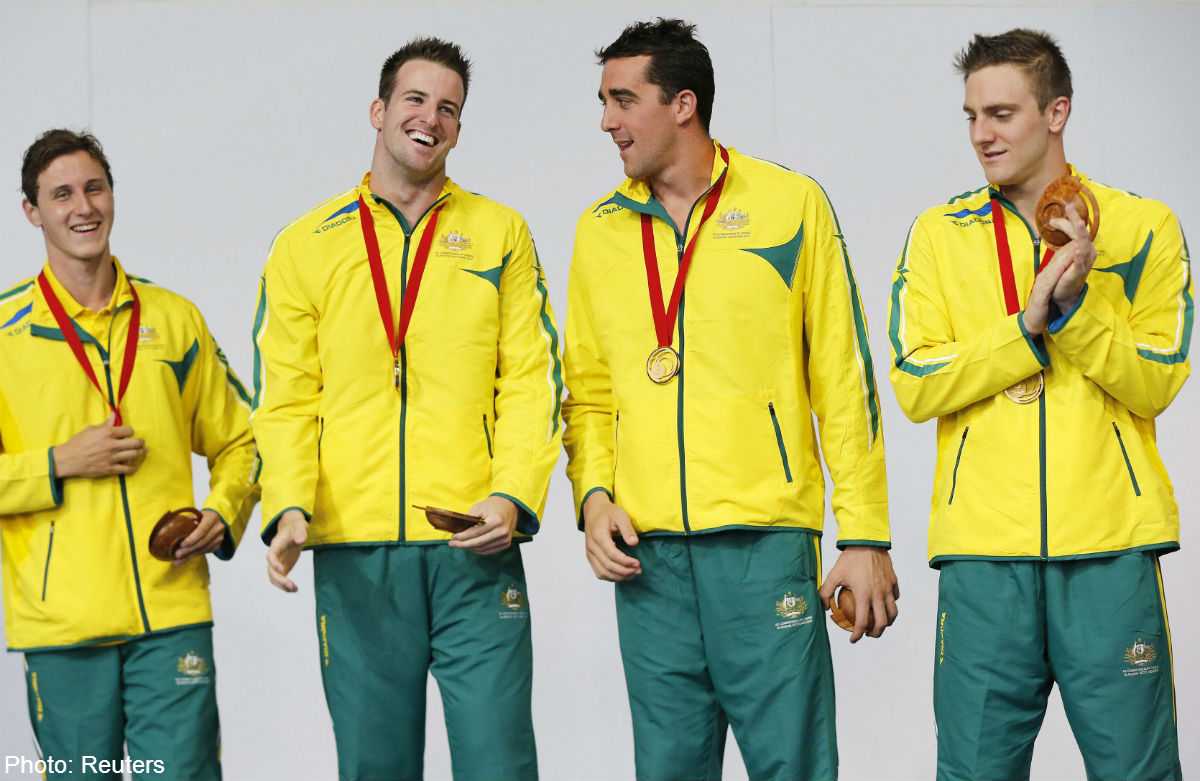 SINGAPORE - Injury has forced Australia's dual world champion James Magnussen to pull out of Friday's Singapore Swim Stars, a lucrative invitational meet where he was due to face Olympic champion Nathan Adrian of the United States.
Magnussen, who won the 100 metres freestyle at the 2011 and 2013 world championships but suffered an agonisingly close defeat to Adrian in the 2012 Olympic final, has been troubled by back pain for the past few weeks.
He finished third in the 100m at last month's Pan Pacific championships in his homeland then withdrew from the 50m sprint and was told by doctors to rest his back and avoid flying until it was healed. "I am very disappointed to not be able to compete," Magnussen said in a statement.
The inaugural Singapore Swim Stars features some of the sport's most accomplished stars, who will be racing for cash prizes rather than medals.