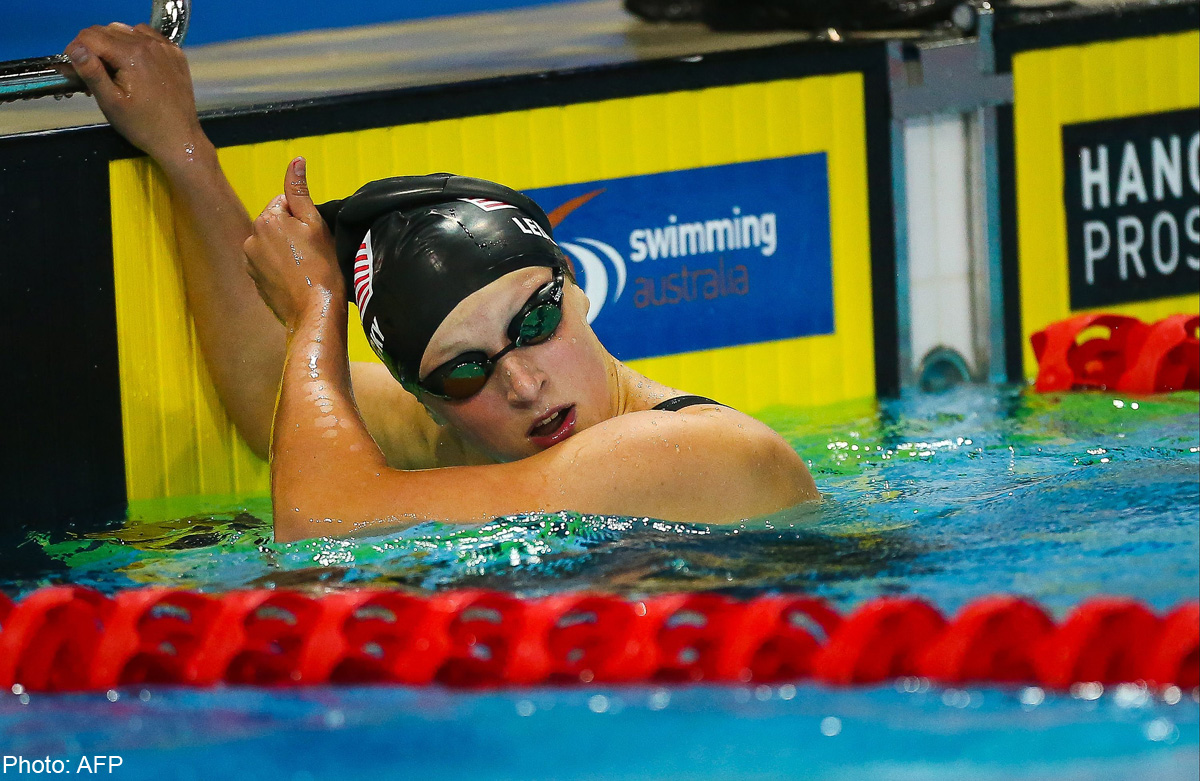 GOLD COAST, Australia - American Katie Ledecky broke her own world record in the 400-metres freestyle at the Pan Pacific Championships in Australia on Saturday.
The 17-year-old schoolgirl clocked 3:58.37 seconds to beat her previous mark by 0.49sec.
Ledecky only smashed the previous world record in the event at the US Championships on August 9 and continues her remarkable run of world records.
On that occasion Ledecky broke the world record set by Italian Federica Pellegrini on July 26, 2009 in the era of the now-banned high-tech bodysuits.
She holds the world records in the 400m, 800m and 1500m freestyle to make her the first woman since US distance great Janet Evans to hold all three records at the same time.
Ledecky's win in the 400m was her fourth gold medal of the Pan Pacific Championships on the Gold Coast after wins in the 200m and 800m freestyle and as part of the USA 4x200m freestyle relay.
Ledecky won the 400m final by more than six seconds from her American teammate Cierra Runge.
"It's a great feeling. It never really gets old," Ledecky said of her latest world record-breaking swim.
"I knew I could be right where I was at nationals, or slightly better. I'm really pleased with that," "I knew based on my swim from (US) nationals, my 5th, 6th and 7th 50metres had to be a a lot better.
"I knew if I could just work those and have a good solid first 200m, it would be a good swim.
"I have some long-term goals. We're not quite there yet, but we'll get there." Ledecky still has the 1500m freestyle event to come on Sunday's last day of the Gold Coast meet as she chases five gold medals.
"It's a nice pool, I'm loving it here in Australia. It's been a fun week," she said.