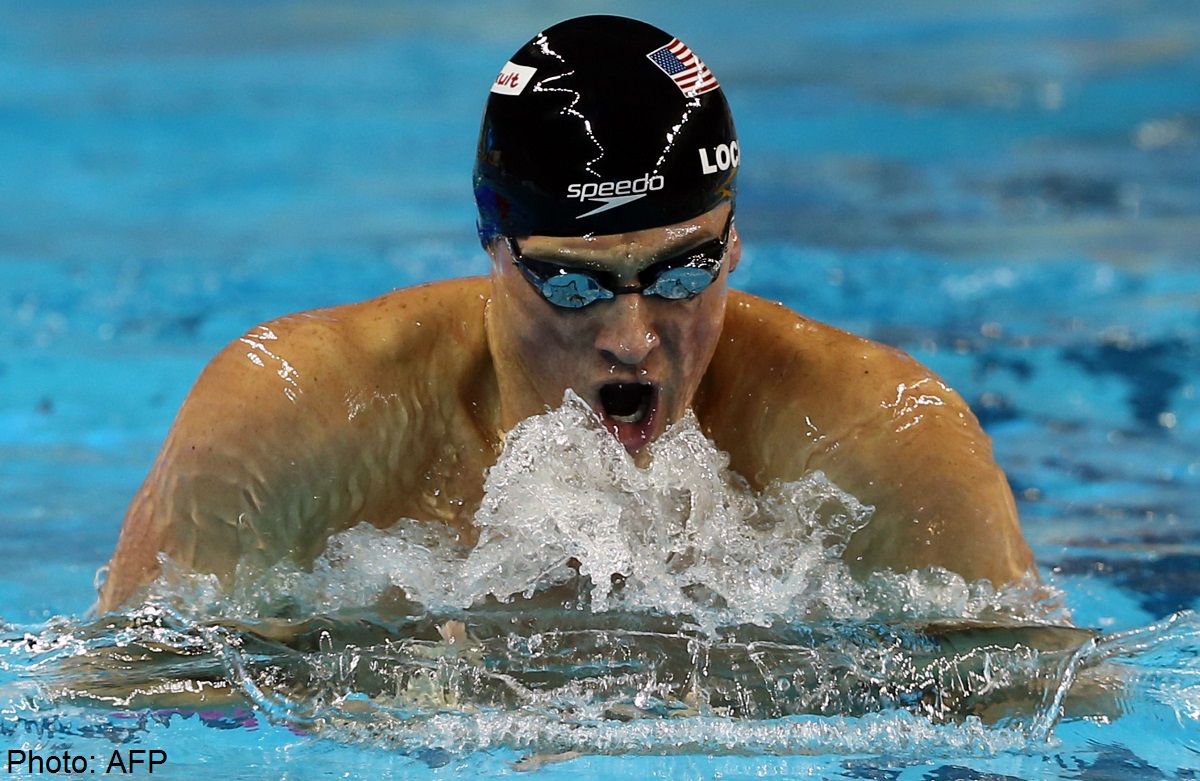 ORLANDO - Ryan Lochte shook off any lingering jet lag to win the 200m individual medley on Saturday as USA Swimming's Pro Series meet at Orlando concluded.
Lochte, an 11-time Olympic medallist and the world record-holder in the 200 medley, won in 2min 0.52sec, with fellow American Conor Dwyer second in 2:01.31.
American Cody Miller, winner of both the 100m and 200m breaststroke titles earlier in the three-day meeting, was third in 2:02.72.
"That's a good time, especially coming back from all that travel and still being as tired as I am," said Lochte, who returned Monday from Australia, where he fell to Japan's Daiya Seto in the 200m medley at the Aquatic Super Series in Perth on January 31.
After that meeting, Lochte and SwimMAC Carolina teammates had remained in Australia to train.
In the women's 200m medley, Caitlin Leverenz clocked 2:11.40 to lead a US one-two ahead of Melanie Margalis, who took silver in 2:11.68.
International swimmers were again well represented on the podium.
Canada's Dominique Bouchard won the women's 200m backstroke in an impressive 2:08.99, putting her second in world in a young season that will be highlighted by the World Championships in Kazan, Russia, from July 24-August 9.
Only China's Fu Yuanhui (2:08.84) has swum faster this year.
Hilary Caldwell was a distant second in 2:12.06 and Britain's Charlotte Evans third in 2:41.25.
Bouchard had finished in a dead-heat for first place with Mie Nielsen of Denmark on Friday in the 100m back.
Andreina Pinto of Venezuela won the women's 800m free in 8:37.57, Arkady Vyatchanin captured the men's 200m back in 1:58.28 and Brazilian Joao De Lucca won the men's 100m free in 49.34.
Arianna Vanderpool-Wallace of the Bahamas won the women's 100m free in 55.38, adding the title to the 50m free win she posted on Friday.
American Michael McBroom finished off a distance freestyle double with a comfortable victory in the 1,500m in 15:16.82sec. He also won the 400m free on Friday.