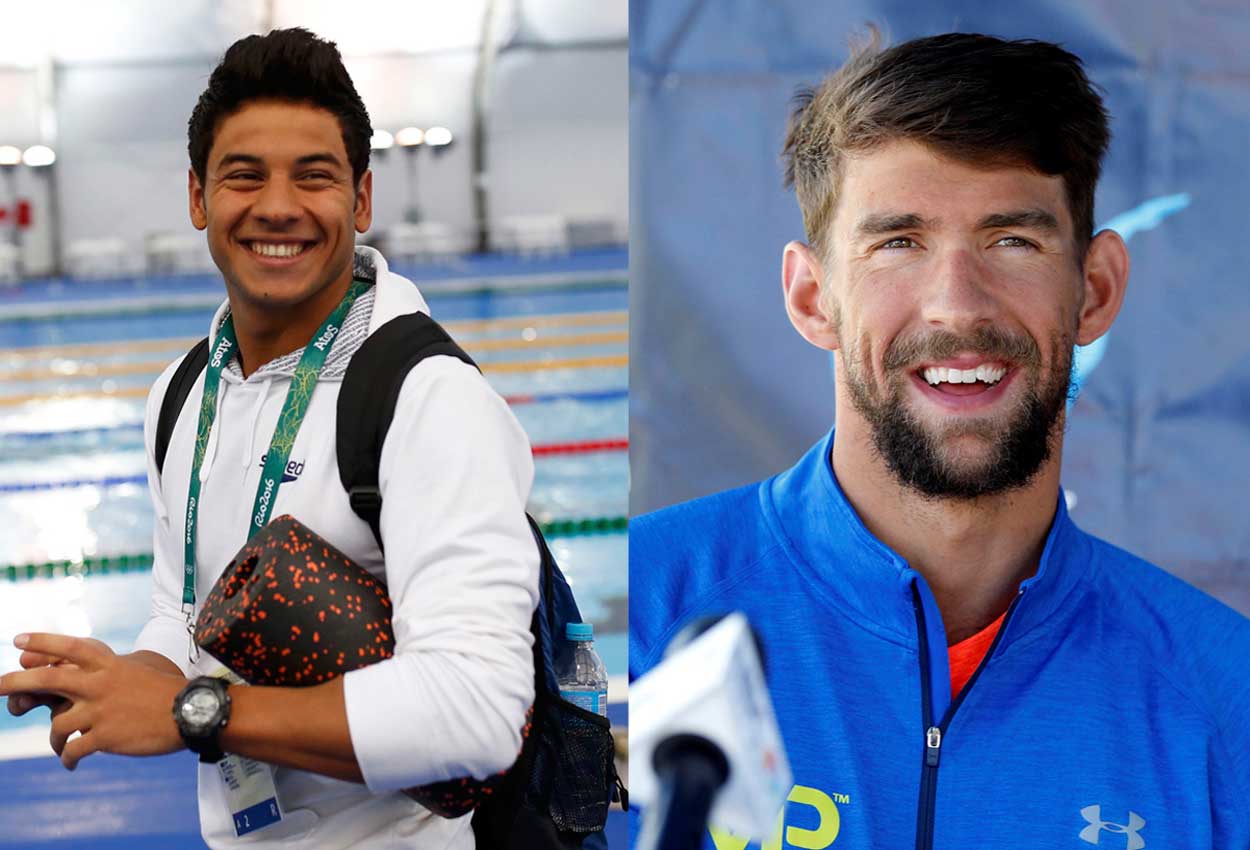 RIO DE JANEIRO - Michael Phelps once refused to have a selfie with Olympic refugee swimmer Ramis Anis leaving the Syrian "devastated", Anis' coach said Saturday.
Anis, 25 and now based in Belgium, hopes to finally get a picture with his American hero in Rio when they could even be in the same event.
"Rami really, really, really wants to meet Phelps," the Syrian's coach, former Olympic swimmer Carine Verbauwen said.
"He's tried already. For Syria, he'd been an international swimmer since he was 14 and competed at two world championships."
Anis competed at the 2009 and 2011 world championships for Syria. He will be a member of the Olympic Refugee team in Rio.
"At one, he asked Phelps if he could have a selfie with him and Phelps said no. He was devastated," Verbauwen told the Rio Olympic organisers news service.
"He understood, of course - Phelps is so busy and has so many demands on him - but I hope he will now find out that Rami is a refugee.
"He was so upset, I said to him, 'One day, we can try to get you to meet Phelps and have a photo with him'. We're going to try to arrange that here."
Anis is competing in the 100 metre butterfly and while is not considered a medal contender could compete against Phelps in the heats.