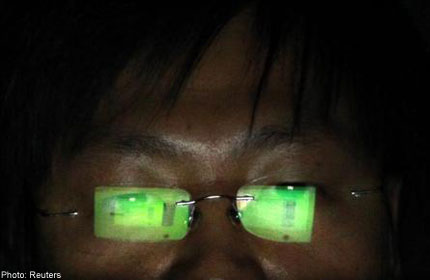 Symantec Corp, the maker of Norton anti-virus software, posted better-than-expected quarterly results as customers used more of its security products in the wake of a series of hacking attacks, sending the company's shares up 4 per cent.
Businesses worldwide are spending more on beefing up network security, using software provided by Symantec and peers such as AVG Technologies N.V. and McAfee, a unit of Intel Corp .
"The threat environment is exploding, and all of these are new places where hackers can come and do bad things. That's what is driving the increase in security spending and I see it only escalating," Chief Executive Steve Bennett told Reuters in an interview.
Earlier this month, Apple Inc had to shut down its main website for developers after intruders tried to steal sensitive information, forcing the iPhone maker to overhaul its database and server software to prevent future breaches.
Gartner expects worldwide security technology and services market to reach US$67.2 billion (S$85 billion) in 2013, up 8.7 per cent from last year. (http: r.reuters.com/qyx89t) "You're seeing demand for security increase across the board, and Symantec continues to be a major bellwether of security spending," FBR Capital Markets & Co analyst Dan Ives told Reuters.
"In light of massive PC headwinds, the company continues to show growth ... I think slow and steady, the Symantec ship is moving in the right direction," said Ives. Smaller rival Fortinet Inc reported better-than-expected quarterly revenue, helped mainly by increased demand for its network security software from large US enterprises.
Net income fell to US$157 million in the first quarter from US$160 million a year earlier.
On a per-share basis, earnings were flat at 22 cents.
Revenue rose 2 per cent to US$1.71 billion.
Excluding items, the company earned 44 cents per share.
Analysts had expected adjusted earnings of 36 cents per share, on revenue of US$1.64 billion, according to Thomson Reuters I/B/E/S.
Symantec, which also provides backup and recovery, archiving and storage management software, said it expects second-quarter adjusted earnings of 42 cents per share to 44 cents per share, on revenue of US$1.64 billion to US$1.69 billion.
Analysts were looking for adjusted earnings of 45 cents per share, on revenue of US$1.71 billion.
Symantec shares rose 4.7 per cent to US$25.50 in trading after the bell.