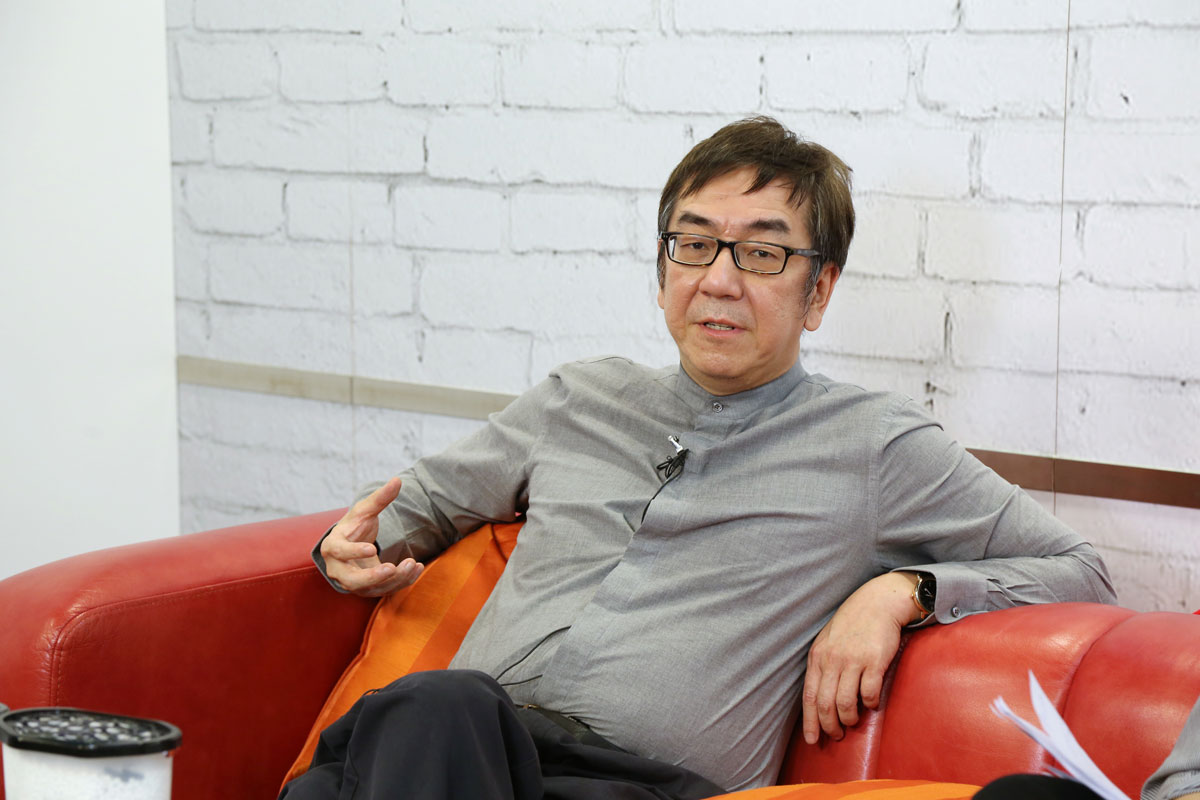 Who is more truly Chinese, a 75-year-old Chinese Singaporean who lives modestly in Chinatown and loves Cantonese opera, or a 30-year-old mainland Chinese who holds a Singapore passport and speeds through town brashly in a Ferrari?
To 57-year-old Hong Kong writer Chip Tsao, the answer is obvious: "I would say the Chinatown Singaporean."
However, the 1.4 billion people in China would not accept that and would insist that they are authentically Chinese, he says.
"They say it loudly, supported by the GDP figure, the sheer mass of the population and nothing else. Not because they believe genuinely in Confucius, not because they can recite more Tang poems than that 75-year-old man, but because they think their identity is more powerfully defined."
The mainland Chinese, with the increasing influence of their country, pose an identity problem for the other Chinese in Hong Kong, Taiwan, Singapore and elsewhere, he adds. "We've all become marginalised by them, first economically, then politically, and most absurdly, culturally."
The cultural decline of China, once upon a time home to Confucian philosophy and Tang poetry, is an underlying theme of many of Tsao's columns for Apple Daily, one of the most popular Chinese-language newspapers in Hong Kong.
And it is a subject Tsao will likely discuss with Beijing writer Xu Zhiyuan at the Singapore Writers Festival on Saturday. The three-hour lecture, China Re-visioned, will be held at Victoria Theatre. (In Chinese, the title of the lecture is Ling Yi Ge Zhong Guo or Another China.)
Tsao and Xu, a columnist for the Chinese-language website of Bri- tain's Financial Times, will attend separate events at The Arts House on Sunday.
Tsao will be in a panel discussion about making a writing career overseas, From Worlds Away, with Chinese-British writer Xinran and former Lianhe Zaobao journalist Yap Seow Choong. Xu will hold a workshop, Writing From The Fringe.
In an interview in Hong Kong, Tsao, a native of the territory and a former BBC journalist, explains that there are two overlapping Chinas: One is the geographical entity controlled by the Communist Party of China and the other, the cultural landscape once shared by ethnic Chinese everywhere.
"The China the world lives with now" - from uncivilised, cash- laden tourists to Ferrari-driving princelings - is the People's Republic of China founded in 1949, Tsao says.
Buried under it is an older China, "the cultural China, the historical China, and even the ethnic China, which unites all Chinese people in mainland China, Singapore, Hong Kong, Taiwan and some from Chinatowns or whatever in the West with a link of customs and values, including Chinese New Year, Mid-Autumn Festival, filial piety and brotherhood".
He explains: "In Singapore in the old days, the Chinese didn't need any contracts and verbal agreements were held firmly. Now, this kind of integrity can still be found, I think, in Taiwan, Hong Kong, Singapore and among some Malaysian Chinese, but which has been destroyed, I would say, in general in China."
In his view, the root cause of the erosion of traditional Chinese values in mainland China is Chairman Mao Zedong's eradication of the class of landlords in 1949, a disaster that is "just like the Holocaust".
The landlords had "held a very stable and harmonious social structure for 2,000 years", employing farmers to take care of their land and scholars to teach their children values and verse. "No imperial dynasty had been brutal enough, like Mao, to destroy that structure by killing all the landlords," Tsao says.
After the social structure was destroyed, "what do you get? If you remove all the stones, the green moss on them will disappear".
Instead, what the mainland Chinese are getting now are malls and consumerism, based on breakneck and ultimately unsustainable growth in the economy. "When the clock strikes midnight, the bubbles are going to burst."
Looking at the Chinese mainland from the inside, Xu, 39, is a little more hopeful. For three decades, Hong Kong, Taiwan and Singapore - three of Asia's four economic tigers - presented alternative scenarios for China, helping pave the way for the country's dramatic changes, he says in a telephone interview from Beijing.
After the sleeping dragon awoke, hosted the Olympics and took the world stage in 2008, the tigers "seem to have become less important", he admits.
Seven years on, he says, "China is gradually closing up, and its curiosity and understanding of foreign lands are weakening".
He remains curious about the overseas Chinese communities, though, especially figures such as China-born, Singapore-based poet Khoo Seok Wan, who promoted education in 19th-century Singapore. "To me, they are the other China, with other possibilities for China."

This article was first published on October 29, 2015.
Get a copy of The Straits Times or go to straitstimes.com for more stories.