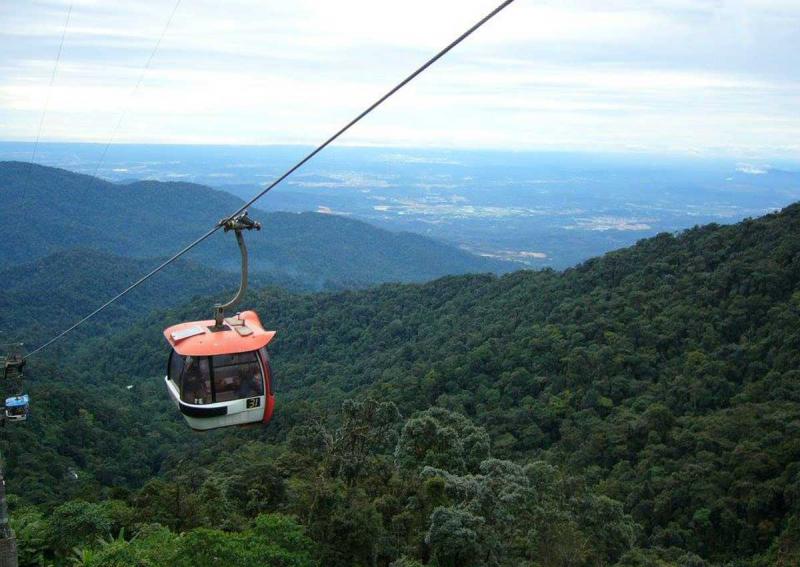 GENTING Malaysia hopes to see a near 50 per cent rise in visitors to its hilltop resort in Genting Highlands by 2020, driven by the increase in gaming capacity and the presence of the Century Fox World theme park.
This was revealed by Affin Hwang Capital research which produced an extensive report on Genting after a meeting with its management.
The report stated that Genting expected Resorts World Genting (RWG) to record 30 million visitors annually by 2020, due to the anticipated rise in gaming capacity from a RM10 billion (S$3.4 billion) transformation.
"We believe Genting Malaysia's relatively aggressive target is likely within management's reach, given the crowd-pulling factor of having the world's first 20th Century Fox World theme park, as well as its positioning as a shopping haven," Affin Hwang Capital said.
"In addition, RWG would see an anticipated influx of shoppers once Sky Avenue (positioned as a lifestyle mall) and Genting Premium Outlets open in the second half of this year," it added.
Some analysts reckon that RWG could see an increase of between 100 and 300 gambling tables at the resort.
Exact details are scarce, given the sensitivities, as applications for additional gaming capacity must be made directly to the Finance Ministry.
According to reports, RWG could see an increase in the number by 300 because of the resort's room-to-table ratio of 20 hotel rooms for every table versus a ratio of three to five hotel rooms per table in other countries.
Going forward, Affin Hwang Capital said growth would still come from the gambling operations, primarily in Malaysia.
Separately, analysts believe that Genting Malaysia's appointment as manager of native American-destination resort casino, First Light Resort & Casino, would help boost the company's presence in the United States.