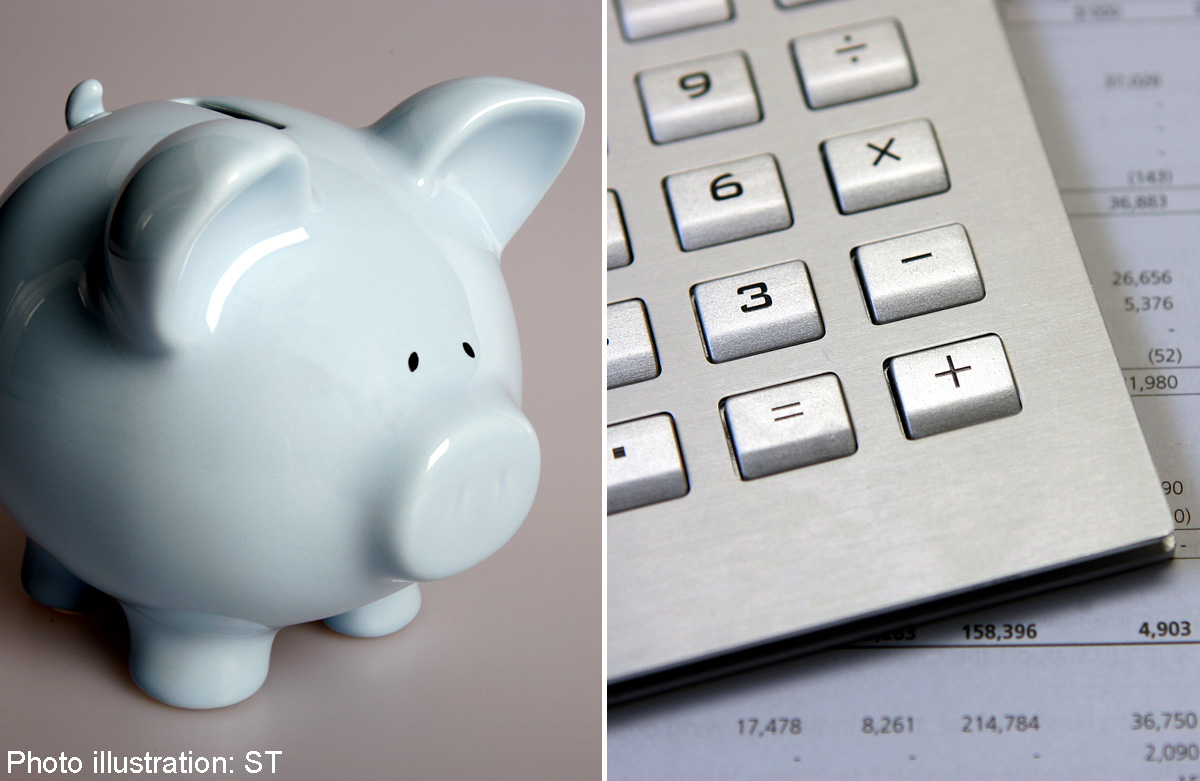 Not long after my two daughters began primary school, I got them a piggy bank each.
I'd like to say I was giving them a headstart in financial literacy but the reality was that I needed something to manage the loose change they were bringing home from their leftover pocket money.
Over time, the piggy banks grew heavier and heavier. I ignored them until Yanbei, my younger daughter who is a diligent saver, noted that there was no room in hers for any more coins.
It was time to empty the banks.
When I was a little boy, I had a porcelain piggy bank, which had to be broken to retrieve the coins inside. Or, if you had the patience and dexterity, you could tease them out of the slot with a toothpick one at a time.
I didn't have to do any smashing with my daughters' savings.
These are more environmentally friendly times and my daughters' pigs can be reused after emptying them with a simple twist of the cover.
However, it was far from simple to recycle the mostly 10-cent and 20-cent coins.
Banks make you jump through hoops to deposit them.
After spending an inordinate amount of time queuing to deposit what amounted to a few hundred dollars, I decided to let my daughters handle their savings differently.
Instead of depositing their loose change into a piggy bank, I have asked them to keep their money in a simple box, together with a ledger to help them monitor the balance.
This gives them immediate and constant control of their cash, unlike money in a piggy bank that is unseen and unaccounted for until it is emptied. This also prevents a build-up of coins as they can be used daily.
To show my girls how to keep a ledger, I produced a diary I kept when I was 12. It is one of the few possessions from around my teenage years that I have not discarded.
Among the entries was an account of my savings.
I pointed to one entry: "See here. Weekly allowance from mum, $1.50. Food from canteen, 25 cents. I saved five cents that day."
"Really? One plate of chicken rice at my canteen costs $2 and it is one of the cheapest food you can find," said Yanrong, who began secondary school this year.
This was a cue for me to initiate a lesson on inflation.
"Fifty dollars today is worth less than fifty dollars 10 years ago."
"Daddy, you have said this many times," Yanrong said.
I confess I am a bit of a nag since becoming a father. I worry my daughters are not as independent as they ought to be.
Certainly, they are somewhat ignorant when it comes to money. It's not that they don't understand its value. They do but in a detached way.
I put this down to their frugal and thrifty habit.
They don't even check the content of their Chinese New Year or birthday hongbao before handing them over to me.
Yanrong's school friends were astonished to learn that she didn't know her "harvest", as one of the girls put it, when they were discussing their hongbao from the recent Chinese New Year.
Their remarks ranged from the accusatory to the suspicious. Here is a sampling.
"Are you sure all the money will be banked in?"
"At least accompany your father to the bank when he deposits the money into your account."
In case they read this column and wonder how I would react, I have this to say: Don't worry. I am not at all insulted as they raised a legitimate concern.
For all they know, I could be the gambling addict coaxing his little daughter to surrender her piggy bank in the TV commercial sponsored by the National Council on Problem Gambling.
I don't want my daughters to grow up to be financially naive. Neither do I want them to be cynical.
So I take every opportunity to share with them everyday stories about fraud and deception as well as try to set a good example in my handling of financial matters at home.
They have nothing to worry as far as their hongbao are concerned.
Not only do they keep every cent they receive, I have also long ago undertaken to convert their hongbao in Malaysian ringgit at a permanent exchange rate of one-to-one.
Given the relentless slide of the ringgit against the Singapore dollar and that most of our relatives are in Malaysia, my forex "losses" over the years are considerable.
But it matters not as it is all within the family.
I am gratified to note Yanrong's response to her friends.
"I trust my dad."
Thank you, Yanrong.
And Yanbei, too, for your implicit trust.
dennis@sph.com.sg

Get a copy of The Straits Times or go to straitstimes.com for more stories.