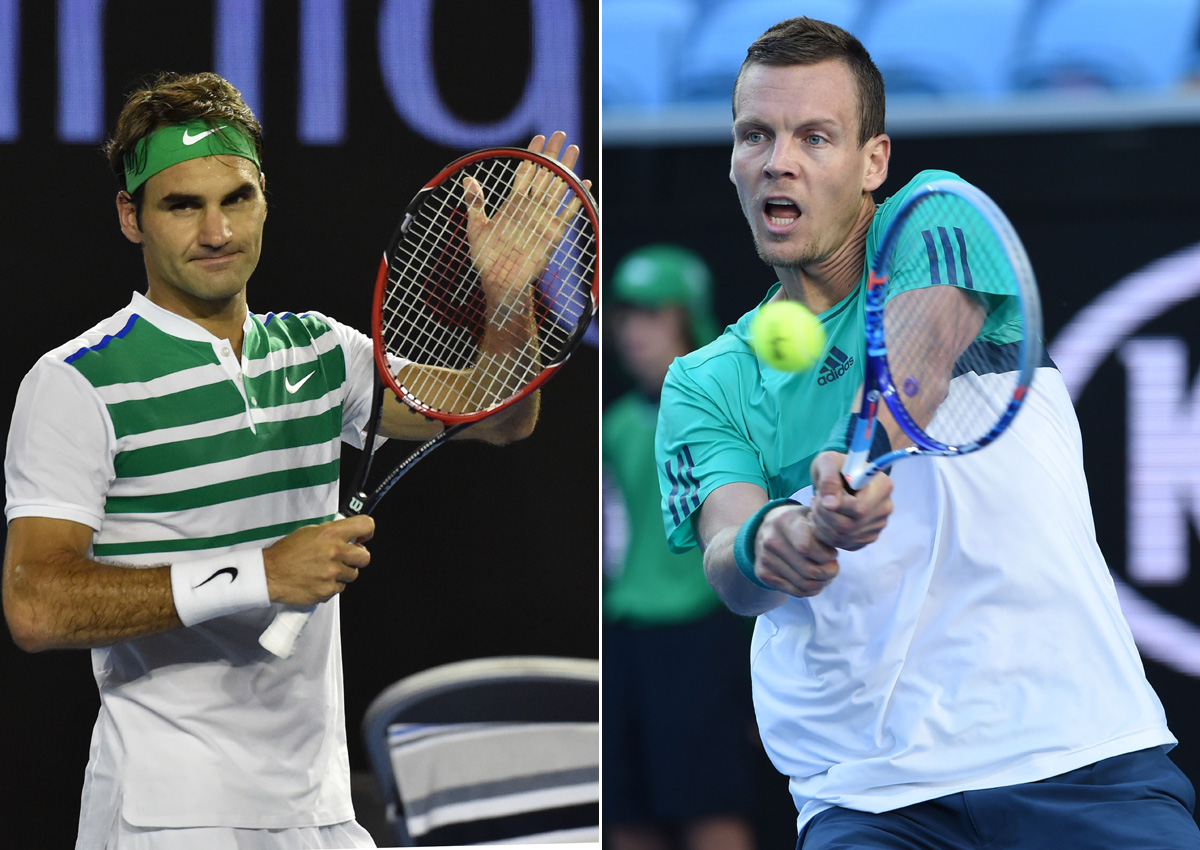 Melbourne - Roger Federer will be casting wary glances at his Australian Open quarter-final opponent Tomas Berdych, who is riding a wave of confidence and has a score to settle at Melbourne Park.
In 2009, Berdych was two sets up against Federer in the fourth round and heading to victory, but he handed over a break at a crucial point in the third set when he swept an unmissable volley into the net.
It was a moment that shifted momentum firmly to the Swiss star, who didn't need another invitation as he galloped past the dispirited Czech, nicknamed 'Birdman', en route to the final.
On Tuesday, a cooler and vastly more experienced Berdych, 30, won't be handing any more gifts to Federer as he seeks to build on his achievement in reaching the last two Australian Open semi-finals.
"It's Roger, so it's always going to be a huge challenge to play him. It's the quarter-final of a Slam," Berdych said. "Yeah, I like it. I like my chances. I'm just looking forward to that match."
The world number six reached the semi-finals in Qatar in his warm-up tournament before losing to Novak Djokovic, giving him a 6-1 win-loss record so far this year.
"It's been a great start of the season. So far the first week has been good, as well. I'm just going to try to do the same thing. I don't think there is any miracles waiting," Berdych said.
"I'm just having to believe in myself that all the work that I've done, it's the right one, and I'm strong enough and competitive enough to also beat those guys." Federer, who is looking to add to his record 17 Grand Slam titles at the age of 34, said Berdych would gain confidence from coming through his five-set fourth-round match with Spain's Roberto Bautista Agut.
Despite his 15-6 head-to-head record against Berdych, Federer has come unstuck against the 6ft 5ins (1.96m) Czech previously at Grand Slams, notably the 2012 US Open and 2010 Wimbledon.
"I have to play well. I think the court suits him," Federer said, adding: "I would assume he's exactly where he wants to be and he'll recover and make it a tough match for me, no doubt about it.
"It's going to be a good match. We're both going to play aggressive. This court pays off when you do play good and aggressive tennis."