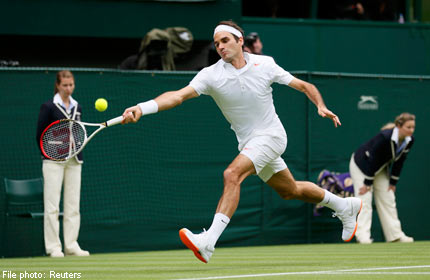 SYDNEY - Roger Federer will start his 2014 campaign at the Brisbane International next January, underlining the tournament's status as the biggest of the Australian Open warm-ups.
The 31-year-old Swiss, who has four Melbourne Park titles among his 17 grand slams, has never previously started the year in Brisbane and the announcement was billed as the "biggest ... in the history" of the event, which started in 2009.
Federer previously warmed up for the year's first grand slam at the now ailing Kooyong exhibition tournament and more recently in Doha, Qatar.
"I've always hoped that I could come there," Federer was quoted as saying in a media release.
"I'm not just coming for the Australian Open, especially when I commit so early in advance, it's also to win in Brisbane."
Wimbledon champion Andy Murray has won the men's event at the Pat Rafter Arena for the last two years, while Serena Williams won the women's title last year.