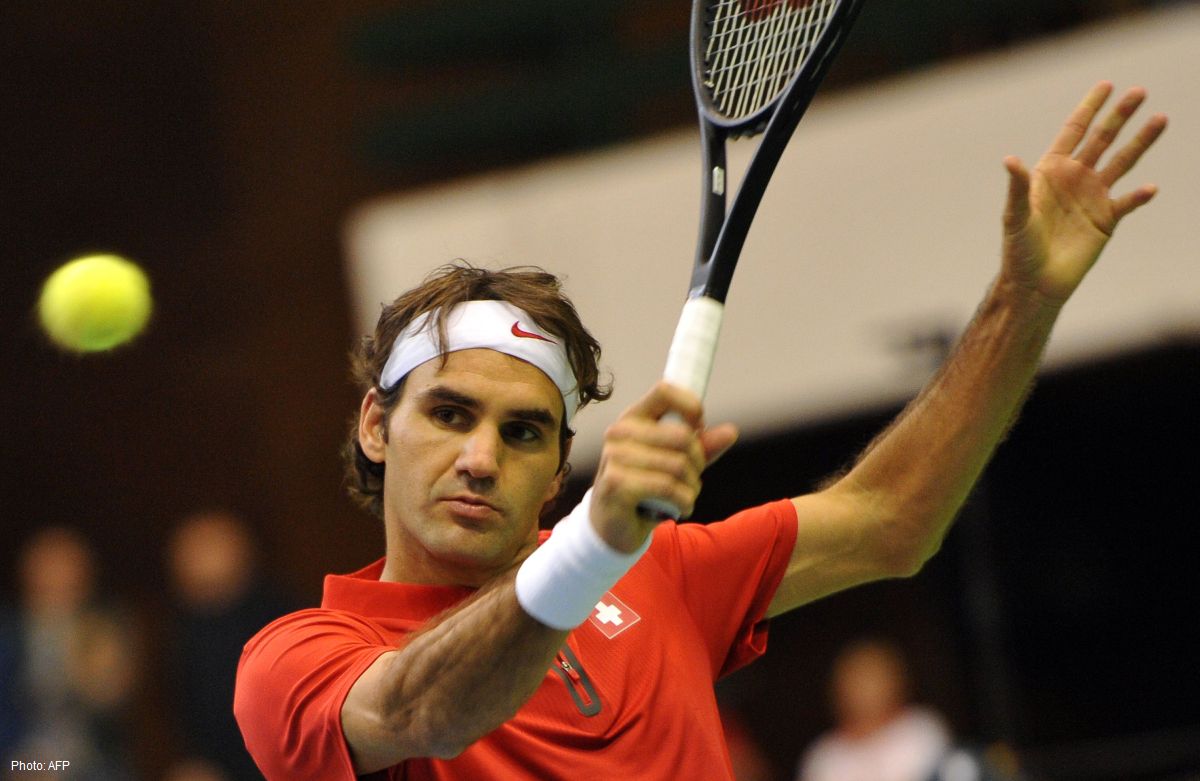 GENEVA - Switzerland's Davis Cup team, boasting newly-crowned Australian Open champion Stanislas Wawrinka and former world number one Roger Federer, will face Kazakhstan in Geneva in April's quarter-finals, Swiss Tennis announced Friday.
The Swiss team will take on the visitors from April 4 to 6 in a 16,500-capacity venue at Geneva's Palexpo centre. Swiss captain Severin Luethi said his squad was relishing the prospect of playing in Geneva, the largest city in Switzerland's western French-speaking region.
"I know that the team likes playing there because it's a region where we have the biggest number of loyal fans. It's going to be a festival of tennis, and we hope to play to a packed house in front of a crowd that's supporting us with every bone in their body," Luethi said in a statement released by Swiss Tennis.
"It's been 10 years since Switzerland managed to reach the quarter-finals.
With Stan and Roger, it's clear that we're targeting the semis," he added.
The Swiss team earned their berth in the quarter-finals thanks to a 3-2 win last weekend away to Serbia, last year's beaten finalists. The Davis Cup is the only major trophy missing from 17-time Grand Slam winner Federer's collection.
Unlike 28-year-old Wawrinka, who has long been a Davis Cup loyalist, Federer has had a chequered record of participation in the tournament.
His refusal last year to take part in the first round against the Czech Republic led to criticism from Wawrinka, who insisted the quality of the team was now at a level sufficient for Federer to take part early on.
Federer's appearance against Serbia was just his third in a Davis Cup opening round over the past decade. The previous one was in 2012, when Switzerland were brushed aside 5-0 by the United States on home clay.
Federer is the current world number eight, while Wawrinka stands third in the ATP rankings.