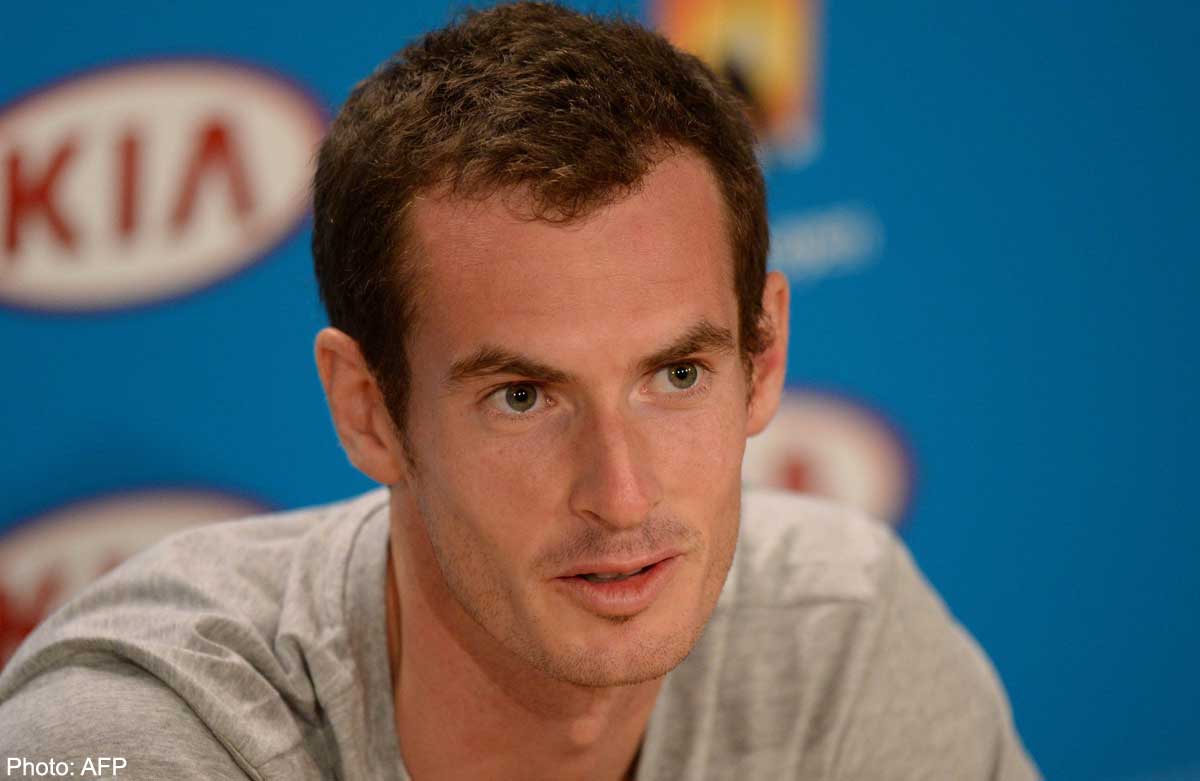 MELBOURNE - Wimbledon champion Andy Murray on Saturday said he was not getting his hopes up for the Australian Open after a long injury lay-off and that he could not predict when he would again be back to his best.
The Scot underwent a back operation in September, missing the rest of the season, and his preparations for Melbourne, where he lost to Novak Djokovic in last year's final, have not been good.
The world number four crashed out in the second round of the Qatar Open to German Florian Mayer, the world number 38, and then went down to veteran Australian Lleyton Hewitt in an exhibition match on Friday.
"Obviously I need to be pretty patient with myself and not expect too much," said the Britsh number one. "But you never know. I've done a lot of training the last few months. It's just I haven't played many matches."
"So, you know, if somehow I can work my way into the tournament, feel a little bit better every day, then I might start to raise those expectations," added the 26-year-old.
"But for now they're not going to be obviously as high as they were the last few years. Just concentrate on my first match."
His operation came just a few weeks after he became the first British man to lift the Wimbledon trophy since Fred Perry in 1936 and Murray said he was glad to be back on the Tour after his lengthy absence.
But he admitted he was unsure how long it would be before he could return to his best form.
"There's no number you can put on it. You know, it can come almost from one day to the next sometimes, or one tournament to the next," he said.
"But I played a few matches in Doha, singles and doubles. Then obviously I practised a lot here. We'll see when the tournament starts.
"I'll have a better idea what I'm like playing five-set matches because that's also completely different to best-of-three, especially in the heat we're going to be playing in."
First up for Murray is Japan's Go Soeda, a player he has never faced before.
"The Japanese players, a lot of them are fairly similar in the way that they play. They play from the baseline. They like to take the ball fairly early. They hit quite flat. Backhand's maybe a bit better. They compete well," he said.
"I'll need to be ready. I haven't played a lot of matches, so I'm not going to look past anyone."