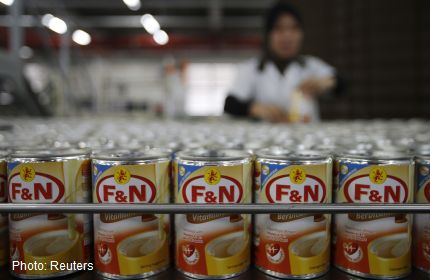 SINGAPORE - A Thai billionaire has been given another three weeks to propose an improved bid for Fraser and Neave (F&N) after an Indonesian rival offered $10.7 billion for the Singapore conglomerate.
In a media statement, TCC Assets - controlled by Thai beverage tycoon Charoen Sirivadhanabhakdi - said the closing date for the F&N offer had been extended to January 2 from December 11.
This is the second time TCC has been granted an extension after its plans to acquire F&N through a Sg$8.7 billion ($7.12 billion) bid for the shares it does not yet own were stymied by Overseas Union Enterprise (OUE).
OUE, a property firm controlled by Indonesia's Lippo Group, offered Sg$13.1 billion in mid-November. Lippo's founder is Indonesian tycoon Mochtar Riady, and his son Stephen is OUE's executive chairman.
F&N, whose businesses range from property to soft drinks and publishing, is one of Singapore's oldest homegrown groups, tracing its origins to an aerated water business founded by two British entrepreneurs in 1883.
It became a takeover target after selling off its most prized asset, Tiger Beer maker Asia Pacific Breweries, to Dutch giant Heineken in September.
OUE's offer for F&N was backed by Japanese brewer Kirin Holdings, which holds about 14.8 percent of F&N and is interested in its food and beverage business, with the property interests of F&N going to OUE if they succeed.