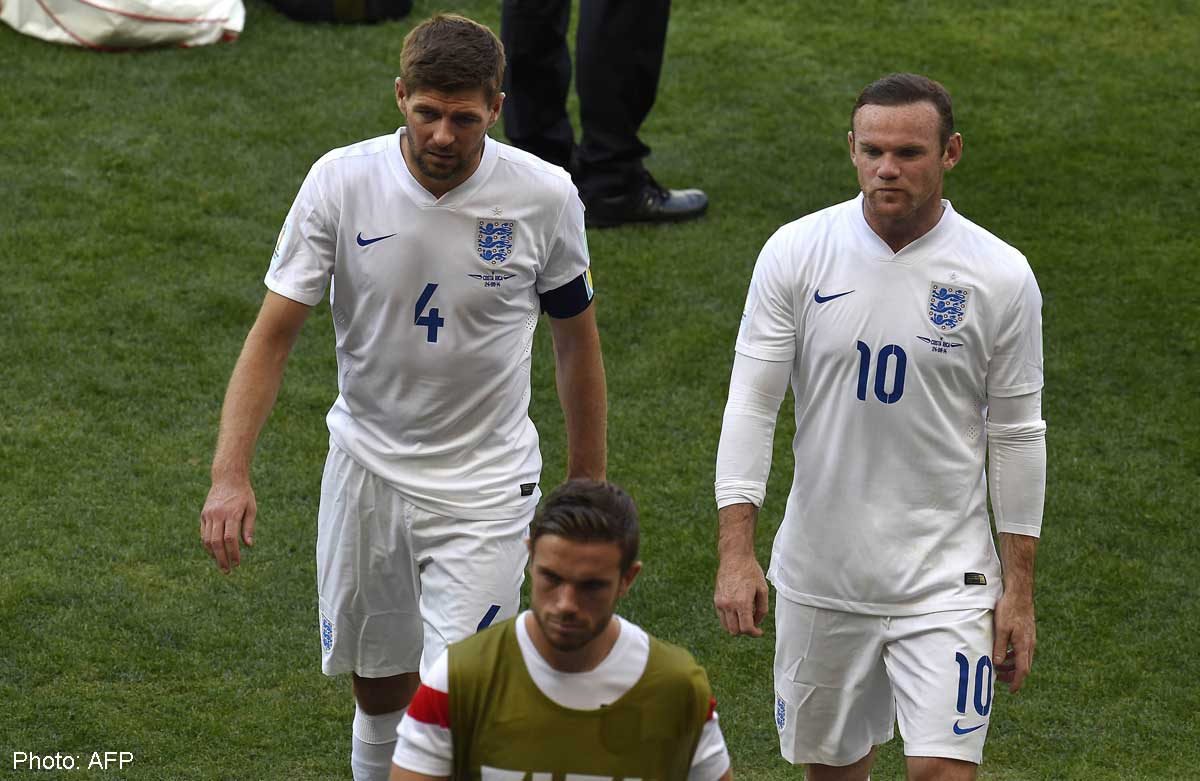 SO, IT'S finally over. England's flop at the World Cup in Brazil was completed with a dreary 0-0 deadlock against Costa Rica in their final group game.
Three Lions supporters hoping for signs of life for the future would have been disappointed, perhaps more so than in the defeats by Italy and Uruguay, both of which are at least considered elite teams.
Roy Hodgson elected to give his second string a runout and they did much worse than the preferred 11 in what was a nothing match where they could afford to take risks.
The game had few highlights and the final whistle came as a welcome relief for anyone who stuck with it while Luis Suarez was sinking his teeth into the Italy match on another channel at the same time.
England's execution had come in the earlier defeat by Uruguay and this was merely the lifeless body being dragged through the streets.
Midfielder Ross Barkley was the pick of the bunch but pinning any upturn in fortunes solely on his shoulders seems unrealistic Phil Jones and Chris Smalling will do well to get many more chances to play for their country while Adam Lallana hardly staked a claim for a place either.
For those who had dared to dream - as I had - that this could be England's time, the blundering trip to Brazil ended as a terrible disappointment.
Before the tournament started, I bought four World Cup T-shirts from a department store.
There were many designs to choose from and England was the first one in my shopping basket to be followed, after much deliberation, by Brazil (lovable hosts), Holland (history of quality) and Germany (ruthless and stylish).
Yet, out of all four of the shirts, I am now too embarrassed to wear the England design even though that is the country of my birth.
Perhaps I can save that one for a few months' time when the EPL season starts again and the World Cup is in the history books.
At the moment, I feel bad for myself and also for all the people in other countries, like Singapore, who put their faith in Roy Hodgson's side.
International tournaments are a chance to showcase skills to fans around the globe, yet we have been exposed as severely lacking at the top level.
This exit cannot be covered by soothing thoughts of the lottery of a penalty shootout (1990, 1998, 2006), or a goal that crossed the line but was not given (2010). This was clear, fair and utterly depressing.
Thankfully, it is not uncommon for Englishmen in Singapore to be mistaken as coming from other countries so, for the next few weeks, I will pretend to be Australian, lauding Tim Cahill's fantastic goal against Holland and lamenting an early exit despite gutsy showings.
Perhaps it's understandable that a Brit has to camouflage himself in this way. After all, their nation invented Aussie Rules football, a sport with rough tackles resembling back-alley bust-ups just like the mugging England had to endure in Brazil.
jturner@sph.com.sg
This exit cannot be covered by soothing thoughts of the lottery of a penalty shootout (1990, 1998, 2006), or a goal that crossed the line but was not given (2010).

This article was first published on June 26, 2014.
Get a copy of The Straits Times or go to straitstimes.com for more stories.